REGISTRATION GUIDELINE
Virtual and physical participation are available.
For physical attendees, please register in advance to reserve your seat.
For virtual attendees, please register to receive the Zoom link.
Top 5 priorities for HR leaders in 2021, building critical skills and competencies and building current and future leadership bench stay top the list (source: Gartner) while a successful talent career relies on goals, plans, and execution.
"Things don't just happen; they are made to happen." _ John F. Kennedy
Join us Aligning ambitions and Career plan session on Jan 28, 2021, at The Reverie Saigon. During the session, we will provide:
An overview of a Based Approach to Building Leadership Competence that everyone can apply at work or for their career plan
Skills assessments for an effective development plan
Skills library to help database acquired skills and future skills required
Meeting the special guest speaker, Founder & CEO of Oxalis Adventure Nguyen Chau A, to learn about the valuable career experience he has been putting forward to the Oxalis's start-up.
AGENDA
| | |
| --- | --- |
| 8:30 AM | Registration and networking session for physical guests |
| 8:45 AM | Check-in for virtual guests |
| 9:00 AM | Welcome remarks from AmCham Vietnam, HR Committee Chairwoman, Truc Huynh |
| 9:05 AM | Sharing from Nguyen Chau A, CEO of Oxalis Adventure "Aligning your Career Plan and Ambition" |
| 9:40 AM | Panel discussion and Q&A |
| 10:20 AM | Closing remarks by Mary Tarnowka, Executive Director, AmCham Vietnam |
| 10:30 AM | Event ends |
COST
Physical attendees

AmCham Members: VND 650,000

Non-members: VND 800,000

Virtual attendees

AmCham Members: VND 300,000

Non-members: VND 450,000

Reservations/cancellations must be received by 24 hours before the event, and must made on-line or by email. We are unable to accept reservations/cancellations by telephone.
SPEAKER & PANELISTS
Nguyen Chau A
Founder & CEO, Oxalis Adventure
Mr. Chau A is the Founder & CEO of Oxalis Adventure. He is also the founder of OneStep Vietnam, an advisory service company in sustainable development. Before setting up his own businesses, he had many years working for professional firms such as PwC, Nike Inc., Vietnam.
Truc Huynh
HR Director, Coca-Cola Vietnam
Ms. Truc Huynh currently serves as Human Resources Director of Coca-Cola Beverages Vietnam Ltd. She has more than 15 years of human resource experience including Training, Organisational Design and Development, Talent development, Change management, Employee Relations and HR General Management.
Prior to joining Coca-Cola Beverages Vietnam Ltd. in 2017, she did obtain remarkable achievements in Bank industry by retaining talents and high performing employees in the organization, reached by 93-95%, despite of the challenges in the war of talents in Banking and Finance industry, especially within the Local banks.
MODERATOR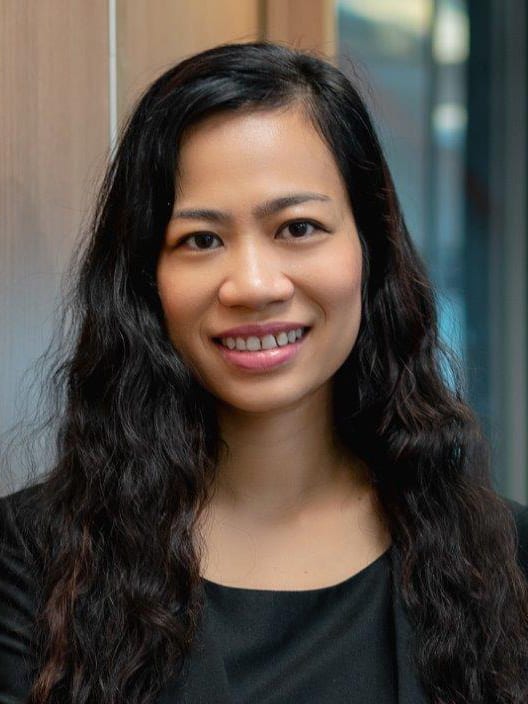 Hang Nguyen
Baker McKenzie (Ho Chi Minh City)
Nguyen Thuy Hang is a Partner in Baker McKenzie's Ho Chi Minh city office. Her practice focuses on Employment and Labor, Compliance and Investigation, Corporate Restructuring and Reorganization, and general M&A. She is one of the few Vietnamese lawyers dually admitted to practice law in New York State and Vietnam. Ms. Nguyen has been assisting in various compliance investigation and advice. During her 13 years with Baker McKenzie, she has worked in the Vietnam, Barcelona and London offices. Ms. Nguyen is a Governor of the Board of Governors of American Chamber of Commerce, Ho Chi Minh City Chapter, and chairs its HR Committee.