Please register to get the link to join virtual meeting.
The meeting is hosted via Zoom. We will send you the Zoom meeting room ID via email.
We would like to invite you to our HR Committee meeting – March.
Objective: In these challenging times in relation to the rapidly escalating COVID-19 crisis, all companies have concerned about People's safety, Workforce's safety and Business sustainability. Business Continuity Plan (BCP) has been considered as one of the most efficient tools to help organization in addressing and managing the uncertainties. AmCham Vietnam – HCMC HR Committee will organize best practice sharing session for HR manager, business leaders via the virtual meeting. During the session, we will share the experience of facilitating a Business Continuity Plan and implementation for success in various industries including Services, Chemicals and Biotechnology and High Tech Industries.
Agenda

| | |
| --- | --- |
| 09:00 AM | BCP overview, How to create and implement an effective BCP- Truc Huynh (Chair) |
| 09:25 AM | Best practice sharing- Hang Nguyen (Board Liasion) and Yen Pham (Vice Chair) |
| 09:40 AM | Q&A |
| 09:55 AM | Key takeaways- Yen Pham (Vice Chair) |
| 10:00 AM | Closing |
Speakers
Truc Huynh
Chair
Ms. Truc Huynh currently serves as Human Resources Director of Coca-Cola Beverages Vietnam Ltd. She has more than 15 years of human resource experience including Training, Organisational Design and Development, Talent development, Change management, Employee Relations and HR General Management.
Prior to joining Coca-Cola Beverages Vietnam Ltd. in 2017, she did obtain remarkable achievements in Bank industry by retaining talents and high performing employees in the organization, reached by 93-95%, despite of the challenges in the war of talents in Banking and Finance industry, especially within the Local banks.
Yen Pham
Vice Chair
Yen Pham is the Human Resources manager at Intel Products Vietnam, she has more than 22 years experiences in HR, Yen specializes in HR roles in Manufacturing, focus on employee engagement and Employee relation. She has a strong believer in the power of positive thinking in the workplace.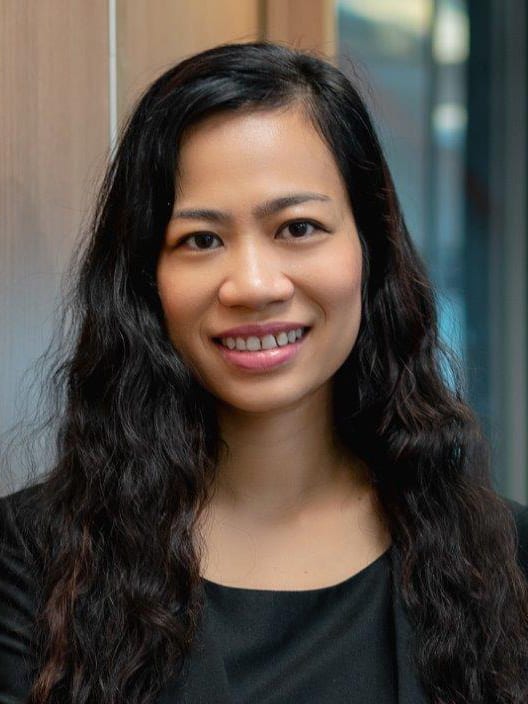 Hang Nguyen
Board Liasion

Nguyen Thuy Hang is a Partner in Baker McKenzie's Ho Chi Minh city office. Her practice focuses on Employment and Labor, Compliance and Investigation, Corporate Restructuring and Reorganization, and general M&A. She is one of the few Vietnamese lawyers dually admitted to practice law in New York State and Vietnam. Ms. Nguyen has been assisting in various compliance investigation and advice. During her 13 years with Baker McKenzie, she has worked in the Vietnam, Barcelona and London offices. Ms. Nguyen is a Governor of the Board of Governors of American Chamber of Commerce, Ho Chi Minh City Chapter, and chairs its HR Committee.