REGISTRATION GUIDELINE
Virtual and physical attendance are available.
For physical attendees, please register in advance to reserve your seat.
For virtual attendees, please register to receive the Zoom link.
On 20 November 2019, the National Assembly of Vietnam adopted the Labor Code No. 45/2019/QH14 ("New Labor Code") after an amendment process lasting nearly four years. The New Labor Code took effect from 1 January 2021. On 14 December 2020, the Vietnamese government issued Decree No. 145/2020/ND-CP, which is more than 100 pages long, detailing and guiding the implementation of the Labor Code on working conditions and labor relations ("Decree No. 145"). Decree No. 145 will take effect from 1 February 2021 and replace various decrees under the former Labor Code.
The New Labor Code revises and supplements several provisions across all chapters of the current Labor Code, the changes for which are expected to have a significant impact on all enterprises and organizations that recruit labor in Vietnam, regardless of industry, business line or sector. Join Head of Baker McKenzie Vietnam Employment and Labor Practice and Partner Thuy Hang Nguyen, together with HR managers of Intel, Coca-Cola and other MNCs, where they guide you through a breakdown of the key changes and expected impact of these changes, including potential legal issues and best practice, as we enter Vietnam's new employment regulatory framework.
AGENDA
| | |
| --- | --- |
| 8:30 AM | Registration & Refreshment |
| 9:00 AM | Welcome remarks, Mary Tarnowka, Executive Director, AmCham Vietnam |
| 9:05 AM | Updating New Labor Code, Thuy Hang Nguyen, Partner, Baker & McKenzie Vietnam |
| 9:50 AM | Group discussion (limited for virtual attendees) |
| 10:20 AM | Panel discussion and Q&A |
| 11:30 AM | Event ends |
COST
Physical attendees

AmCham Members: VND 650,000

Non-members: VND 800,000

Virtual attendees

AmCham Members: VND 300,000

Non-members: VND 450,000

Reservations/cancellations must be received by 24 hours before the event, and must be made on-line or by email. We are unable to accept reservations/cancellations by telephone.

As the venue will invoice AmCham for confirmed attendees, a no show will be charged in full based on the venue's Term & Conditions.
SPEAKERS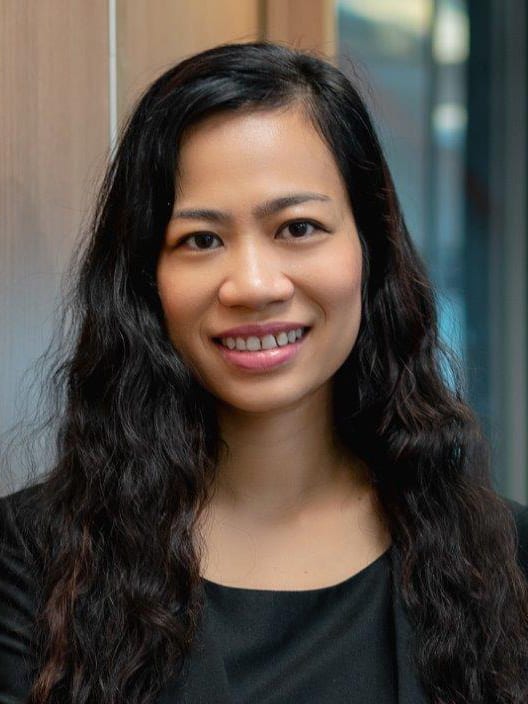 Hang Nguyen
Baker McKenzie (Ho Chi Minh City)
Nguyen Thuy Hang is a Partner in Baker McKenzie's Ho Chi Minh city office. Her practice focuses on Employment and Labor, Compliance and Investigation, Corporate Restructuring and Reorganization, and general M&A. She is one of the few Vietnamese lawyers dually admitted to practice law in New York State and Vietnam. Ms. Nguyen has been assisting in various compliance investigation and advice. During her 13 years with Baker McKenzie, she has worked in the Vietnam, Barcelona and London offices. Ms. Nguyen is a Governor of the Board of Governors of American Chamber of Commerce, Ho Chi Minh City Chapter, and chairs its HR Committee.
Yen Pham
HR Manager, Intel Products Vietnam
Yen Pham is the Human Resources manager at Intel Products Vietnam, she has more than 22 years experiences in HR, Yen specializes in HR roles in Manufacturing, focus on employee engagement and Employee relation. She has a strong believer in the power of positive thinking in the workplace.
Thu Cu
National HRBP Manager (Supply Chain & Supporting Functions, Coca-Cola Beverages Vietnam)
Thu Cu has nearly 14 years of experience in Human Resource partnering with Diverse Business sectors, most recently with Coca-Cola Beverages Vietnam. She has got strong back-end business operation background in enriching her partnering values to business over these years.  Her partnering mostly focuses on Business Organization Effectiveness, Employee Relations, Employee Engagement and HR transformation. Agility, Human Rights and Inspiring leadership are among top criteria in her partnering values.