Ramachandran A.S. (RamC)
Citi Country Officer, Vietnam, Citibank N.A.
AmCham Vietnam
Read more
RamC is the Citi Country Officer for Citibank in Vietnam. He is on the Board of both Hanoi & Ho Chi Minh City chapters of AmCham.
Earlier, RamC was the Emerging Markets Coverage Head for Citi's Global Subsidiaries Group (GSG), based in London. In parallel, RamC was the Eastern Europe Head for GSG.
RamC has 28 years of corporate banking experience with Citi across multiple functions. He started in India, set up the Citibank N.A. branch in Pune in 1998 and was later the Branded Consumer Industry Head (India) from 2001-03. He then spent 3 years in Citi Netherlands covering Citi's Dutch multinational clients. RamC was in Singapore 2006-11 leading coverage of Citi's multinational clients across Asia Pacific. He was in London from 2011 to 2021.
Through his extensive travel to 37 countries across Asia, Europe, Africa & Latin America, RamC has insights on the latest trends, market developments and best practices. His unique experience with the largest multinational companies across the world enables him to advocate policies, frameworks and regulations that foster healthy, sustainable growth.
RamC holds a bachelor's degree in Computer Science from the BITS Pilani (India) and an MBA from the Indian Institute of Management (IIM) Bangalore.
Jennifer Cox
Managing Director, MSD Vietnam
AmCham Vietnam
Read more
Serving as Managing Director of MSD Vietnam since March of 2021, I have driven the efforts to bring innovative medicines and vaccines to the country, transform the business model, and advance new ways of working.
With more than 15 years of diverse industry experience spanning from developed to emerging markets, I have been contributing to industry policy shaping efforts as the Co-chair of AmCham Healthcare Committee.
Prior to leading MSD Vietnam, I led enterprise-wide COVID-19 programs including the innovative access for molnupiravir – the first oral antiviral against COVID-19 globally. I also led our global vaccines strategy for more than 25 commercial and pipeline vaccines.
I spent my early career in late state development for vaccines and biologics including process characterization, scale-up, and technology transfer across many of MSD's lab and plants in North America and Europe. I hold a Bachelor and Master of Science in Biological Systems Engineering from Iowa State University, and a Master of Business Administration from The Wharton School, University of Pennsylvania.
Madame Ha Thu Thanh
Chairperson, Deloitte Vietnam
AmCham Vietnam
Read more
Madame Ha Thu Thanh is the Chairperson and one of the founders of Deloitte Vietnam –the largest Consulting Firm in the world and in Vietnam. With 38 years of experience, including 8 years working for MOF, and more than 30 years working for Deloitte Vietnam with 24 years in role of the leader, she is highly appreciated for her great contribution and pioneering in the development of the profession of accounting and auditing.
Through dedicated activities in organizations and associations, Madame Thanh takes the leading role in actions for developing business community as well as contributing to the socio-economic development of the country, promoting economic, trade, science, and technology cooperation with countries in the region. Holding the key roles in in several organizations, she has a large communicating network with various economic sectors and business associations nationwide as well as foreign ones.
Madame Thanh has the strong connection and support from senior government officials of Government Agencies including Ministry of Finance (MOF), Ministry of Planning and Investment (MPI), Government Offices…
Madame Thanh is highly regarded as a trusted keynote speaker and inspiration for many business forums and conferences, as well as a consultant/senior coach for many large groups in Vietnam.   She was voted as one of the "50 most influential women in Vietnam" by Forbes and awarded the "Asia Pacific Entrepreneur Award" by Enterprise Asia in 2017 and 2019.
She is a longtime member, great supporter of AmCham Hanoi, and looks forward to continuing her service to support strongly for AmCham members in Vietnam.
Michael Nguyen
Country Director, Boeing Vietnam
AmCham Vietnam
Read more
Michael Vu Nguyen is the Country Director of Boeing Vietnam, appointed to the role in September 2021. Based in Hanoi, Michael is responsible for strengthening Boeing's presence in Vietnam and supporting the company's growth opportunities in the country.
Prior to Boeing, Michael spent more than 30 years across a myriad of industries, including aviation, healthcare, education and manufacturing. Some highlights of his past experience include Country Representative in Vietnam for Airport Development Corporation & Houston Airport System, and Chief Representative in the U.S. for Vinmec Healthcare System, a part of Vingroup Corporation.
Michael has a bachelor's degree in MIS from Elizabethtown College and a Master of Business Administration in Finance and Management from the Wharton School, University of Pennsylvania. He speaks English, Spanish and Vietnamese.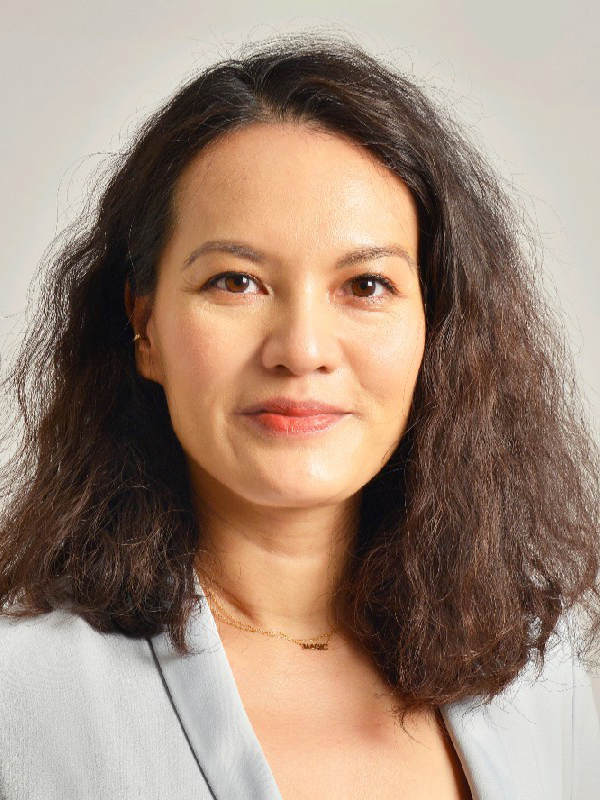 Tram Nguyen
Country General Director, Microsoft Asia Pacific
AmCham Vietnam
Read more
Tram has more than 20 years of international management experience across Europe and Asia, having been in senior leadership positions in technology, telecommunications, and media ecosystem. Tram joins Microsoft from Google APAC where she led the country operations for Vietnam, Cambodia, and Laos. Prior to that, she was the VP and GM for FOX Networks Group and has led leadership positions at Vietnamobile, VSTV – the first joint-venture between the national broadcaster Vietnam Television VTV and the French Pay TV group Canal Plus, PayPal, and Orange France.
Passionate about economic development enablement through capacity building in business and trade, she was a Fellow Researcher for the United Nations Development Programme and authored two published case studies (in English) on inspiring inclusive business models having demonstrated both commercial and development impact in Vietnam (2010).
A compulsive baker in Covid times, she also loves to design jewelry and fashion accessories, when she is not exploring the world with her family and two children.
Giovanni Rojas
Senior Managing Director, Target Sourcing Services Vietnam, Thailand and Cambodia
AmCham Vietnam
Read more
Giovanni has 20 years industry experience spanning China, South East Asia and Latin America with Leadership roles of Global Sourcing, Engineering and corporate supply chain strategy.
Giovanni has a sound record in transforming global sourcing/supply organizations through new operating models, innovative supplier collaboration strategies, and cutting-edge technology. He is seasoned in establishing and evolving teams at critical functions in strategic sourcing countries.
His footprint in Vietnam goes back to 2011 and currently is focused on boosting supply chain value, ESG, and diversification while enhancing supply chain transparency.
Giovanni is a strong advocate of Diversity, Equity and Inclusion and is motivated to cultivate highly engaged partnerships to operationalize business practices.
Hao Tran
CEO, Vietcetera Media
AmCham Vietnam
Read more
Hao currently serves as the CEO of Vietcetera Media, a digital media network that he co-founded in 2016.
He has shared on trends in Vietnam and greater Southeast Asia including and not limited to venture capital, technology startups, food and beverage, tourism, retail and trade. His insights and those from Vietcetera and his projects have been featured on media outlets such as Monocle, CNBC, CNN, the Washington Post, the New York Times, the LA Times, and Bloomberg News.
He also advises a number of SMEs, family offices, and Fortune 500 companies seeking expertise in Vietnam and Southeast Asia, helping strategize key decisions including long-term growth, delivery models and business expansion.
A native of the San Francisco Bay Area, Hao's career has led him to both coasts of the US, the UK, India and now Vietnam.
Nam Tran
Director of Development and Strategic Initiatives, Fulbright University Vietnam
AmCham Vietnam
Read more
Nam Tran is the Director of Development and Strategic Initiatives, in charge of building Fulbright's development capacity in Vietnam and leading and executing the several most important and prioritized tasks of Fulbright University Vietnam. He works jointly with the leadership team on major gifts and special strategic projects.
His passion for social impact led him to work on varied projects in education, youth and female employment, innovation, sustainability, tourism, economic development for disadvantaged regions, and more. Coming to Fulbright, he wants Vietnamese young people to have a choice of world-class education in Vietnam. Nam also served as the Co-Chair for Education and training Committee at AmCham to help bridge the gap between higher education and industry.
Before joining Fulbright, Nam worked at Boston Consulting Group (BCG).  Nam was with BCG for 6 years and was one of the first members of the Ho Chi Minh City office. Nam worked in both strategy and operations across Southeast Asia and Middle East in multiple industries, including Consumer Goods, Industrial Goods, Telecom, Energy and the Public sector.
Nam graduated from the University of Texas at Austin with dual degrees in Mathematics and Civil & Environmental Engineering and hold a MSc. in Civil Engineering.
Mimi Vu
Partner, Raise Partners
AmCham Vietnam
Read more
Mimi Vu is Partner at Raise Partners, an ESG consulting practice that helps private sector and governments work in partnership to achieve their highest social and environmental impact. She is also one of the leading experts on Vietnamese human trafficking and modern slavery, and has 20 years of experience in international development in areas such as fundraising, advocacy, policy and program development, communications, gender equality, economic empowerment, and ethical supply chains. Mimi has been a member of AmCham since 2007, serves as the Vice-Chair of Advocacy for the Women in Leadership Committee, and is a founding member of the ESG Committee. She has undergraduate degrees in English Literature and French from the University of Michigan, and a MPA in International Policy from New York University. Mimi is a native of Flint, Michigan, USA and has been based in Vietnam since 2006.
Ace Wilson
Chief Financial Officer, Intel Products Vietnam
AmCham Vietnam
Read more
Ace Wilson is the Chief Financial Officer (CFO) for Intel Products Vietnam (IPV).  As the Vietnam Site CFO, Ace is responsible for all financial functions for IPV, including operations finance, risk management and ensuring regulatory compliance across Tax, Trade and financial reporting.
Ace has been a finance professional with Intel Corp for 16 years.  Prior to his current role, he has held roles supporting Technology Development, Assembly Test Manufacturing, Global Supply Chain, Strategic Capacity Planning, Fab Sort Manufacturing, the Internet of Things Business Unit, and Sales and Marketing throughout his Intel career.
Prior to joining Intel, Ace was a Mechanical Engineer for Northrop Grumman Corporation and a Consultant with Deloitte.
Ace holds a bachelor's degree in Mechanical Engineering from the San Jose State University and a Master of Business Administration (MBA) degree from Santa Clara University.
Winnie Wong
Country Manager, Vietnam, Cambodia & Laos, Asia Pacific, Mastercard
AmCham Vietnam
Read more
Winnie Wong is responsible for growing Mastercard's business in Vietnam, Cambodia and Laos. With her experience in consumer and corporate payments and banking, she brings fresh perspective to the markets on digital payments and solutions.
Prior to her current role, Winnie was the Commercial B2B Sales Head for the region, where she was responsible for driving growth for Mastercard's Business-to-Business (B2B) solutions across Asia Pacific. This includes working with governments, banks and corporations on trade digitization with the aim of improving efficiency and transparency, especially for cross-border trade.
Winnie is also the 2022 Chair for AmCham Vietnam in Ho Chi Minh City. In this capacity, she leads the AmCham Board of Governors comprising key US multinationals across various industries. During this time, Winnie actively worked with AmCham and its members in furthering US-Vietnam relations, including representing AmCham in discussions with Vietnamese government and US Mission with the aim of building and fostering a stable business environment for US business to grow and thrive.