You are here:
Home
1
/
Tourism & Hospitality Committee
To enable a safe international reopening and recovery of the Tourism & Hospitality sector in Vietnam.
Leadership Team
Co-Chair
Craig Douglas
COO, Ho Tram Project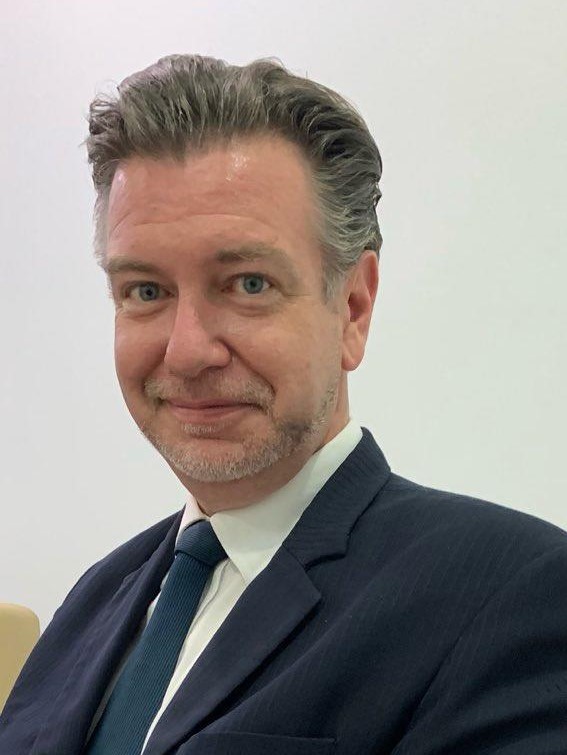 Co-Chair
Chris Vanloon
General Director, Riverside Tower Commercial Center
Chris Vanloon first came to Vietnam in 1998 when the Furama Resort Danang opened, the first five-star resort in the country. After leaving Furama, he moved on to Property Management in Hanoi and Ho Chi Minh City, working as a consultant and later becoming the Head of Property Management in Hanoi for Chesterton Petty (later merged and rebranded as Savills). He built up a portfolio of projects for Chesterton, from high-end luxury apartment buildings to mixed-use commercial properties. He also worked heavily in development advisory, reviewing land usage plans, and collaborating with project owners to assist in design layout and functionality of several buildings in the Hanoi skyline today.
Chris stepped away from property development and became the Director of Northern Operations for Destination Asia. In this role, he oversaw the daily operations of high-end luxury travel and incentive business, and spent a great deal of time travelling to Europe, the United States, and Canada, to promote Vietnam as a destination for foreign travellers.
Returning to property, Chris helped start New Peaks JSC, where he was the Managing Director overseeing the establishment of the company and its direction in areas of property development and advisory. At the same time, Chris helped found the property services company Viethomecare in Da Nang. Then, Chris became the General Director for Indochina Riverside Towers and Riverside Tower Commercial Center in Da Nang.
Chris has a background in Management and Marketing from Boston College. He served in the United States Navy. Chris' diverse background in Vietnam and passion to develop Da Nang allows him to contribute unique strengths to AmCham Vietnam and its members.
Vice Chair
Ken Atkinson
Founder and Senior Board Adviser, Grant Thornton Vietnam
Ken Atkinson is Founder and Senior Board Adviser at Grant Thornton Vietnam, one of the world's top multinational companies that provide independent assurance, tax, and advisory services. He is also a member of the board of British Business Group Vietnam (BBGV), an accredited British Chamber of Commerce operating in Vietnam. Prior to Grant Thornton, Ken worked in banking and financial services across Finland, Hong Kong and England.
Secretary
Emelie Braun Cruickshank
Corporate Sales Manager, Lotte Hotel Saigon
Board Liaison – HCMC
Colin McCandless
Area General Manager, IHG Vietnam & Laos
Colin McCandless is the Area General Manager for IHG, Vietnam and Laos, based at the InterContinental Saigon Hotel and Residences. IHG is one of the world's leading hotel companies, whose purpose is to provide True Hospitality for everyone. IHG Vietnam is an accredited AON Best Employer which operates nine Hotels in Indochina and has a strong pipeline of pre-opened Hotels.
Colin has extensive experience working with institutional investors in the Asia Pacific region, particularly in key gateway cities where he has spent over the last 16 years with IHG. The last seven years he has been in Vietnam with his wife Stacy and two young children. Prior to his work in the hospitality field, Colin was a fully qualified Commercial Pilot. He still enjoys flying for relaxation when time and weather permit.
Colin is extremely passionate about development both for himself and for his teams. Most recently, he worked with numerous stakeholders to set up a "Mentor, Best Practice and Exposure Program" for Indochina.
Born in Germany, Colin has a diploma in Science from the University of South Australia.
Board Liaison – Da Nang
Michael Kelly
General Director, BRG Hospitality Group
Michael Kelly joined BRG Hospitality in 2021 as its General Director.  BRG is the premier hospitality company in Vietnam, operating and developing numerous local and International brand hotels, resorts, restaurants, and golf courses throughout Vietnam.
Prior to joining BRG Hospitality, Michael served for the past five years as the Executive Chairman of The Board of Directors and CEO of the Ho Tram Project Company.  HTP wholly owns and operates The Grand Ho Tram Strip (the most awarded integrated resort in Vietnam) and the Bluffs Golf Course (ranked among the top 100 courses in the World) in Ba Ria-Vung Tau Province.
Michael has over 35 years of experience in the hospitality and casino industry in both the private and public sectors, and has served as the CEO, COO, President, CFO and CMO of some of the largest hospitality companies in the United States.
He earned a B.S. in Business Administration from Villanova University, in Pennsylvania.
Reference Materials for Members