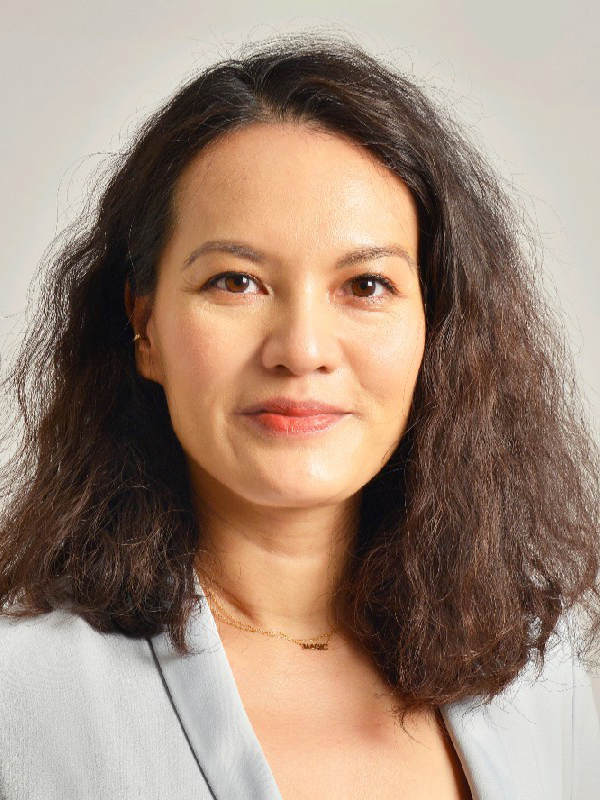 Tram Nguyen
Country General Director, Microsoft Asia Pacific
Tram has more than 20 years of international management experience across Europe and Asia, having been in senior leadership positions in technology, telecommunications, and media ecosystem. Tram joins Microsoft from Google APAC where she led the country operations for Vietnam, Cambodia, and Laos. Prior to that, she was the VP and GM for FOX Networks Group and has led leadership positions at Vietnamobile, VSTV – the first joint-venture between the national broadcaster Vietnam Television VTV and the French Pay TV group Canal Plus, PayPal, and Orange France.
Passionate about economic development enablement through capacity building in business and trade, she was a Fellow Researcher for the United Nations Development Programme and authored two published case studies (in English) on inspiring inclusive business models having demonstrated both commercial and development impact in Vietnam (2010).
A compulsive baker in Covid times, she also loves to design jewelry and fashion accessories, when she is not exploring the world with her family and two children.
Statement of Interest/Vision
A French national with Vietnamese descent, I grew-up and was educated in Europe; started my career in the Telco sector before returning to SEA some 15 years ago. I have spent a major part of my career leading US MNCs for the last 11 years (Paypal, Fox Networks Group, Google and now Microsoft).
As a former Executive Director of the EuroCham (2008-2010), I effectively managed a 10-person international team (Vietnamese and Europeans), defined, and supervised the strategy, budget and operations of the Chamber. Under my management, the Chamber achieved new level milestones in Lobbying (publication of the first EuroCham White Book), Development of Vietnamese SMEs through Transfer of Technology, ESG (Green-Biz 2009- first ever exhibition with European Green Business Solutions welcoming 3,000 visitors, 50 exhibitors). On the operations side, I could significantly grow the membership base and revenue (+15% members; +20% revenue).
My ambition for AmCham Vietnam is to continue and elevate the great ongoing engagement between the private sector and public stakeholders, achieve new heights in removing trade barriers and help shape a sound, fair and positive framework not only for US companies to operate and invest more effectively in Vietnam but also for VN companies to be better governed and competitive in today's global economy.
With my deep understanding of trade, regulatory issue combined with my expertise in lobbying and Media/PR, I am confident that I will be able to contribute to strengthen and grow further the Chamber together with the Board.