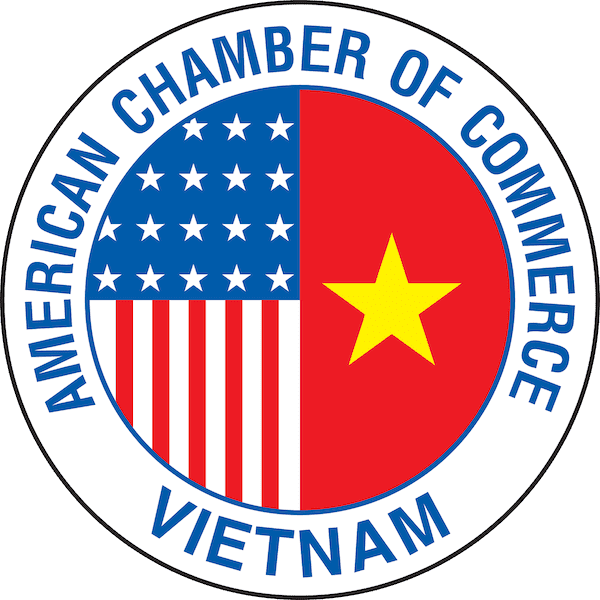 Keep up-to-date about U.S.-Vietnam trade and investment relations with Weekly Updates.
Upcoming Events and Committee Meetings
Click here to see all Events and Committee Meetings.
Tue, Apr 24 Designing an Incentive Scheme: SmartHR Seminar
Learn to design incentive schemes that will give you a competitive edge and help you attract, motivate, and retain frontrunners.
Tue, Apr 24 WTO Implementation Committee
Review Committee work plan and upcoming events.
Thu-Sat, Apr 26-28 COLDWELL BANKER® International Realty Master Franchise Meetings
Membership in the Coldwell Banker International Realty franchise system is offered to select real estate companies and successful business entrepreneurs through an exclusive master franchise program. Coldwell Banker has recently started pursuing a very well structured and aggressive expansion plan for the Vietnam market, and Al Mendoza, Vice President for International Deve
Thu, Apr 26 Hung Kings' Festival Day (VN Holiday) – THIS IS A NEW HOLIDAY
The 10th day of the third lunar month is dedicated to commemorating the anniversary of the death of the founder of the Vietnamese nation—the first Hung King. The Hung kings ruled the country from 2879 to 258 BC, over 2,000 years.
Fri, Mojito Friday Night BBQ at New World Hotel Splash Bar, 6-9pm
Enjoy a refreshing Mojito as a welcome drink, then start with a fresh seafood combination platter followed by juicy meat specialties, chef's catch of the day and a variety of side dishes. Free flow of draft beer, Frontera Chardonnay or Cabernet Sauvignon and soft drinks. Join the monthly rafle with a chance to win a weekend in the George Bush Presidential Suite.
Thu-Sat, May 2-5 Workshops in Logistics and Operations
Workshops in HCM City and Hanoi on Logistics and Operations. Transforming world knowledge into Vietnamese reality.
Sat, Jun 30, USA Independence Day Celebration and Family Picnic
Join AmCham members, friends and family to enjoy our traditional American holiday and cultural event that is celebrated all across the USA, in big cities and small towns. An old-fashioned picnic, celebration with scrumptuous food, fun and games for children and parents, great door prizes, and good music. Limited to 600 AmCham Members and their Guests.
President Nguyễn Minh Triết Visit to USA – dates to be confirmed
"The two leaders noted the importance of high-level visits between the two countries to the development of Vietnam-U.S. relations in the future. President Bush invited President Triet to visit the United States in 2007 to continue these discussions; President Triet thanked President Bush and accepted the invitation with pleasure." Joint Statement between the SRV and the USA, 17 Nov 06.
Issues Updates and AmCham – related News
World Bank's East Asia and Pacific Update – includes special section on Vietnam
East Asian economies are growing strong, but as they climb steadily to higher income levels, the next challenge is to avoid the "middle-income trap," says World Bank's semi-annual analysis of the region, published in April 2007.
News Highlights. Click the link for these and more news highlights.
More news you can use
Event Presentations and Downloads
Did you miss an AmCham event? Were you there but wanted to have a copy of the presentation? Didn't get the business card of the person you were talking with? Now you can download the presentations by clicking on the above link. Also, you can see a list of people that attended the event, with links to their company contact information. Download the AmCham HCMC Board of Governors Report on
Click the above link to download presentations from
Mar 26 Antidumping Tutorial by U.S. Department of Commerce Experts
Mar 23 Seminar on APEC and ASEAN Integration: Opportunities for Global and Local Firms
Feb 01 Logistics and Supply Chain Management Committee by Mark Ketelaar, Managing Director, DHL Exel Supply Chain Vietnam.
Online Membership Directory
Looking for information on AmCham members? Click here to browse the Online Membership Directory. We now have 373 member and
Benefits and Services
Review your benefits and services and learn how you can benefit from Networking Online, with about 100,000 visitors and 180,000 page-views per month to www.amchamvietnam.com.
Your announcement in AmCham's Weekly Update email
Every Monday or Tuesday, AmCham's Weekly Update email goes out to 700 representatives of AmCham member and associate companies,. We welcome event announcements that are of interest to members and associates and offer a service to include such announcements in the Weekly Update email.
Tips and hints from the AmCham webmaster
Not receiving AmCham's weekly update emails? Then, please check your spam of junk mail folder. To insure that you receive all future communication from AmCham, please add our email address, [email protected], to your address and your safe list or "white list" (if applicable).
AmCham Webmaster's Computing Tips: Internet use in Vietnam
81% of firms in Vietnam use broadband internet, up from only 54% in 2004. About 17.5% of Vietnam's population use the internet. Click the link for more information, including information about the "Top 100 Sites" for users in Vietnam.
View www.amchamvietnam.com's web traffic rank on www.alexa.com (www.amazon.com)
Compare the traffic rank of www.amchamvietnam.com with other web sites. The smaller the number the higher-ranking the web site. yahoo.com = #1, msn.com = #2, Google = #3, www.amchamvietnam.com = (see the image below)
www.amchamvietnam.com traffic ranking graph (www.alexa.com)
Click on the SPEED TEST image to test your internet connection speed. By measuring the download and upload rate you are able to accurately judge your current line throughput or internet connection speed.
Try it now to see how if your internet connection measures up. And if you don't have high-speed cable access, get it now. You can't afford not to.
Keep up-to-date about U.S.-Vietnam trade and investment relations with Weekly Updates.
https://www.amchamvietnam.com/wp-content/uploads/2012/12/amchamvietnam-logo-transparent.png
600
600
AmCham Vietnam
https://www.amchamvietnam.com/wp-content/uploads/2019/01/AmCham-Vietnam-Logo-500px.png
AmCham Vietnam
2007-04-18 14:40:27
2013-01-01 06:42:29
Weekly Update Apr 23: Incentive Compensation Seminar, WTO Implementation, Coldwell Banker