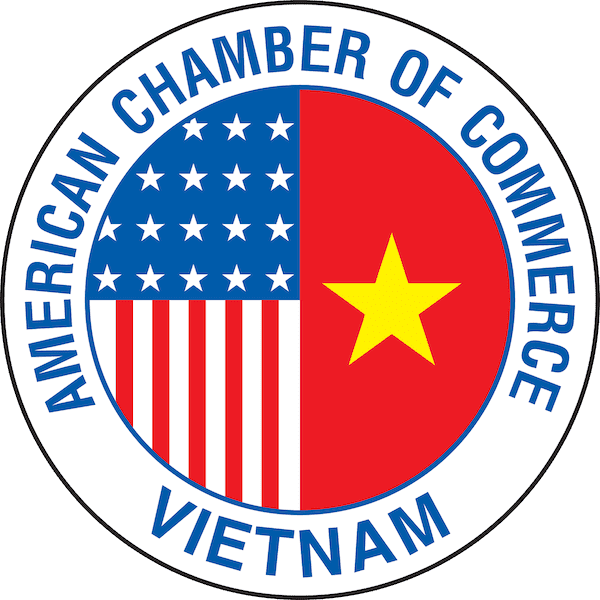 Highlights
Transforming Universities through Data Analytics and Systems to Drive Innovation
Tu, Aug 7 Morning Briefing: Vietnam CEO Roundtable Talk (By Invitation)
Tu, Aug 7 Legal & VBF Liaison Committee
We, Aug 22 Morning Briefing: How to Successfully Penetrate the US Market
Mo, Sep 3 Vietnam's National Foundation Day (observed)
Th, Sep 6 Dr. Le Dang Doanh: Revitalizing the Vietnamese Miracle
Th, Sep 6 Food Industry Summit, Jakarta, Indonesia
Sa, Sep 8 AmCham Scholarship Information Session
Welcome to new AmCham companies • Jan ~ Jun 2012
ADB wants ODA disbursement accelerated
FDI in apparel production declines
FDI machine needs reworking
Viet Nam may run out of funds for pensions
Vietnam surpassed China as the leading producer of Nike footwear two years ago
Vietnam the next upcoming market: consumer spending to increase 42% by 2016
FDI into Vietnam continues its plunge during first seven months – down 67%
Industrial Parks See Falling Investment in first half of 2012: FDI down 59%
Tu, Nov 6, U.S. General Elections Day • U.S. Voter Registration Web Sites
Events, Meetings, Activities, and Special Offers
Welcome to new AmCham companies 46 new companies have joined AmCham in Jan-Jun. Brief descriptions, activities, representatives' names, and links to their web sites for additional information.
Mo, Aug 6 Transforming Universities through Data Analytics and Systems to Drive Innovation It is vital that universities collaborate with each other, with businesses, and with governments on developing a technically skilled workforce, and on research projects that can be taken out of the lab and onto the market, creating new business opportunities and jobs, and contributing to the growth of the economy.
Enjoy the Best – Value Meeting with the Best View of Saigon River View. Complimentary full day meeting package with lunch. 20% discount on food & beverage, launday and spa. Minimum number – ten participants. Until Sep 30.
Tu, Aug 7 Morning Briefing: Vietnam CEO Roundtable Talk (Invitation Only) Insights from 2012 IBM Global CEO StudyThe Country's Top executive minds to boost up business prospect & unparalleled rivalry.
Special Fare For AmCham Members from Korean Air Korean Air rewards all AmCham members up to13% discount on fares to the United States, Korea, Japan and China. Save your travelling cost and enjoy excellent service with Korean Air.
Tu, Aug 7 Legal & VBF Liaison Committee Regular monthly meeting of the committee to review upcoming events, discuss and prepare positions on key issues, laws and regulations relating to trade and investment between Vietnam and the United States.
Regus will help you work your way Regus provides modern, flexible workspace that frees businesses of all sizes, all over the world, to work more effectively. Companies can take a fully-equipped office, desks to use part time, rent a professional meeting room. However they use Regus, they get all the support a business needs.
Th, Aug 9 Planning & Budgeting in Vietnam: Top challenges and solutions Join other business professionals as our guest speakers take us through the journey to untie the knots that tie up planning & budgeting in Vietnam.
Intel Vacancy: Vietnam Government Affairs Manager – Corporate Affairs Group (CAG) member Candidate will be based in Ho Chi Minh for a year, then move to Hanoi. Will be responsible for building strong relationships at senior levels in the government, semi-government and industry and/or standards and regulatory organizations with a view to be able to influence and advise stakeholders in creating a supportive policy environment.
Until Aug 26, Legend Hotel Saigon's Weekend Getaway Package The luxury river-front five-star international hotel has extended the validity of its Weekend Getaway Package until 26 August 2012. Applicable to Vietnamese and expatriates residing in Vietnam for their stay on Friday, Saturday and Sunday night, the package is priced at only VND 2,012,000++ per night for single or double occupancy in a Deluxe Room with several special benefits.
We-Su, Aug 1 – Sep 30 A Bite of the Moon at New World Hotel Celebrate a splendid mid-Autumn festival with our legendary gourmet moon cakes and enjoy a selection of new creations and all time favorites individually packed in two beautifully designed gift box sets – perfect for fun family sharing, impressive gift-giving, or a special solo treat.
Tu-Su, Aug 7 – 18 Oysters Buffet @ Restaurant Nineteen If oysters are your things, it'll be paradise found at Restaurant Nineteen when Chef Timo Reuss and his crew start shucking the shells. You can have them shucked and slithery, right from the shell. Or you can have them done up in dishes. We'll have Oysters Kilpatrick, seasoned and cooked with worcestershire sauce, and Oysters Rockefeller, baked in the oven on a bed of creamy spinach and covered with hollandaise sauce.
We, Aug 22 Morning Briefing: How to Successfully Penetrate the US Market Event is designed to help attendees pursue international contracts successfully; respond to customer demands effectively; and increase profits from international trade.
We, Sep 5 CEO Lunch Talk: A Complaint Is A Gift – Inspiring Customer Centric Cultures The topics include: What do Organizations really think about complaints ….. And why it matters; Designing a Service Recovery Strategy; Aligning Your Entire Organization; and Responding and Recovering to Complaints.
Th, Sep 6 Dr. Le Dang Doanh: Revitalizing the Vietnamese Miracle – Outlook for 2012-2013 Stabilization policies since Feb 2011 have slowed credit growth, inflation, and economic growth. However, lack of progress on SOE reform, plunging FDI, and continuing low productivity growth have led some observers to talk about "the end of the Vietnamese miracle," as Indonesia, Bangladesh, Myanmar seem more attractive investment destinations than Vietnam. What steps can government and business take to revitalize Vietnam's "economic miracle" of stable and sustainable economic growth? And how will this affect your business, and trade and investment between Vietnam and the U.S.?
Th, Sep 6 Food Industry Summit, Jakarta: A Shared Vision in ASEAN To foster dialogue between leading industry associations in Asia, and share experiences of trade and regulatory priorities.
Advance Notice: Sep – Nov AmCham Scholarship 2012 AmCham will grant scholarships to up to 45 top students from universities in HCM City.
Tu, Nov 6, U.S. General Elections Day • U.S. Voter Registration Web Sites More than 6 million Americans live overseas. If the overseas American community were a state, we would be the 18th most-populous state in the union. Our votes count … click the link to register online, get a ballot, and vote.
Plan ahead. Click here to see all upcoming Events and Committee Meetings
Stay informed about Vietnam-U.S. trade and investment with Weekly Updates (Past Issues).
News and Issues Updates
Anh Viet Media TV & Tourist makes your business better Anh Viet has more than 12 years of experience in media business. We understand the need of making your brand better. Our media services include: Press conferences, Samplings, Activations, Seminars. In addition, Anh Viet is also a representative tourism organization, providing MICE travel, Visa – passport service, Air – train tickets.
ADB wants ODA disbursement accelerated Vietnam's average of 16.14% was well below the ADB's regional 22.84% average. "This marked the lowest disbursement level among the ADB's overseas loans, even though Vietnam enjoyed the most ODA from this bank."
ADB Support to Improve Portfolio Performance and ODA Effectiveness Main constraints that need to be solved to improve portfolio and ODA effectiveness: (1) lack of harmonized procedures on ODA project management, (2) project start-up delays, (3) limited effectiveness of joint portfolio performance management mechanisms, (4) project management capacity constraints, (5) delays in institutionalization of results of dialogue between Government and development partners on aid effectiveness. Period of project: Jun 1, 2012 – Nov 30, 2014.
FDI in apparel production declines FDI in the sector has fallen from an annual average of US$ 460 million during the peak period of 2000-08. Total registered FDI capital in the sector for 2009 and 2010 was at $ 185 million and $ 169 million respectively. and the number of FDI projects has also decreased during the past three years.
FDI machine needs reworking FDI in the first half of 2012: newly committed FDI was $ 4.67 billion, down 24.6% and expanded capital of existing FDI plunged 35.5%. This reflects slowing FDI flows into the country. Stopping FDI's downward trend while improvinging its quality is imperative and also the responsibility of the state management agencies at all levels.
Viet Nam may run out of funds for pensions If nothing changes, the national pension fund may be depleted in 17 years. "The pension scheme will start running deficits from 2020 and the reserves of the fund could be totally depleted by 2029, causing big problems for Viet Nam's economy," said ILO Viet Nam expert Carlos Galian.
Viet Nam's pension scheme reform needed: ILO Report Viet Nam Social Security will soon need to start selling assets to pay pensions.
"Employment Bill" will require employers to introduce training schemes It would address emerging issues in employment services, regulate furnishing of information about the labour market, and simplify recruitment and issue of work permits to foreign workers.
Turner Selected to Manage Construction of Five-Star Hotel in Ho Chi Minh City Turner recently signed an agreement to manage construction of the Pullman Saigon Centre Project in Ho Chi Minh City. Developed by the consortium of Saigon Tourist, Que Huong – Liberty, and Invesco, the Kume Sekkei-designed business hotel will rise 28 stories and offer 328 guest rooms. The project is scheduled for completion in late 2013.
Vietnam, Russia to set up titanium joint venture Binh Thuan has total titanium reserves of 599 million tons, or 92% of the total national reserve. The Russian corporation controls one-third of the world's titanium market.
Vietnam surpassed China as the leading producer of Nike footwear two years ago Vietnam made about 41 percent of Nike brand footwear, up from 39% the year before. China, 32 percent, down from 33 percent; and Indonesia, 25 percent, up from 24 percent.
Vietnam is the next upcoming market: consumer spending forecast to increase 42% 2012-2016 Many global companies already established in China, Brazil, and India are now turning their attention to Vietnam as the next great emerging market.
FDI into Vietnam continues its plunge during first seven months – down 67% year-on-year New FDI reached $ 5.2 billion, or about 56 per cent of the number at the same time last year. Expanding capital in existing projects "surged" by 5.2%
China + One = Vietnam and ASEAN ASEAN has the third-largest economy in Asia, after Japan and China. U.S. foreign direct investment (FDI) into ASEAN totaled $130 billion in 2007, the largest destination for U.S. FDI in Asia, and has grown 55% since 2004. As a developing region, ASEAN per capita income is low but its GDP is rapidly growing: an almost 170% increase over the past decade.
Click this link to read AmCham News Highlights: Business, Trade, and Investment in Vietnam and Asia.
Last week's most popular links to events and articles
Recent Events and Information Resources
Event Presentations and PHOTO ALBUMS Did you miss an AmCham event? Were you there but wanted to have a copy of the presentation? Didn't get the business card of the person you were talking with? Now you can download the presentations by clicking on the above link.
Online Membership Directory Looking for information on AmCham companies? Click here to browse the Online Membership Directory for information about and contact points for nearly 500 AmCham companies, and over 1,000 representatives. Members can contact other members by email via the AmCham web site. Also, links to company web sites for even more information about AmCham companies in Ho Chi Minh City.
Benefits and Services Review AmCham benefits and services and learn how you can benefit from Networking Online, with over 250,000+ visitors and 350,000+ page-views per month to www.amchamvietnam.com.
Your announcement in AmCham's Weekly Update email Early each week, AmCham's Weekly Update email goes out to about 1,000 representatives of nearly 500 AmCham companies, plus about 3,000 subscribers in Vietnam, Singapore, Japan, and the USA. We welcome event announcements that are of interest to our business readers.
Computing Tips from the AmCham Webmaster
Not receiving AmCham's weekly update emails? Then, please check your spam of junk mail folder. To insure that you receive all future communication from AmCham, please add our email address to your address-book and to your "safe list" or "white list" (if applicable).
Weekly Update emails are sent from [email protected], If you use a SPAM Filter please add this address to your email address book or "Whitelist."
Please click this link if you want to update your email address.
Keep up-to-date about U.S.-Vietnam trade and investment with Weekly Updates (Past Issues).
https://www.amchamvietnam.com/wp-content/uploads/2012/12/amchamvietnam-logo-transparent.png
600
600
AmCham Vietnam
https://www.amchamvietnam.com/wp-content/uploads/2019/01/AmCham-Vietnam-Logo-500px.png
AmCham Vietnam
2012-08-06 00:09:00
2013-01-01 05:29:12
Weekly Update Aug 6: CEO Roundtable, Legal Committee, Planning & Budgeting, Members Night