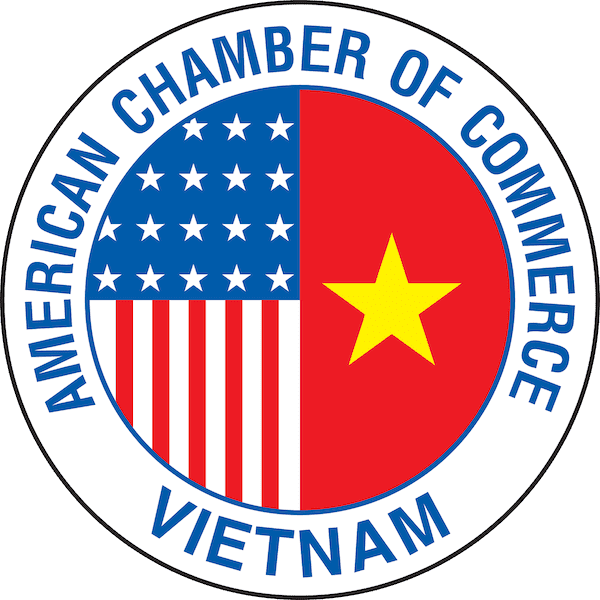 We, Jul 28 Seminar: Developing a Low Carbon Economy
Fr, Jul 30 International Energy and Infrastructure Arbitration: A Vietnam Perspective
Th, Aug 12 How to meet new U.S. import requirements for quality, safety, labor and environment
Project 30: Administrative Procedures Reform: Update (Jun 15, 2010)
Two Web Sites for Overseas U.S. Voters: Online Voter Registration & Ballot Delivery
Events, Meetings, Activities, and Special Offers for Members
EPLegal supported the 1st offshore syndicate facility in Vietnam On Jul 21 at PetroVietnam Head Office in Hanoi, for the first time a syndicate of six top local and international banks in Vietnam have signed a syndicate loan agreement with a Singaporean FPSO owner – PVKEZZ Ltd. For financing its FPSO investment project with the total value of US$227 Million. This is the first known overseas loan in Vietnam approved by the State Bank of Vietnam (SBV), where EPLegal has been acting as the Borrower's legal counsel.
We, Jul 28 Seminar: Developing a Low Carbon Economy A seminar to further business dialogue and awareness of topics related to fostering a low carbon economy. The objective is to share international and regional experience on carbon and energy issues, and on current priorities and challenges related to carbon emissions reduction and energy efficiency in the region.
Fr, Jul 30 International Energy and Infrastructure Arbitration: A Vietnam Perspective The Singapore International Arbitration Center (SIAC) in partnership with The Pacific International Arbitration Centre (PIAC) will host a half-day seminar to examine the latest regional developments in dispute management and arbitration in the energy and infrastructure sectors. The conference will take place on Jul 30, 2010 at the Sheraton Saigon Hotel in Ho Chi Minh City. The keynote speaker at the Conference will be Mr K Shanmugam, Singapore Minister for Law. Click the link for details and a registration form.
Th, Aug 12 How to meet new U.S. import requirements for quality, safety, labor and environment Requirements imposed on U.S. imports from Vietnam are becoming more diverse. In addition to requirements relating to product quality and safety, labor and environmental standards are increasing and getting stricter. There are both "government requirements" such as the "Consumer Product Safety Improvement Act" (CPSIA) as well as "market requirements" based on consumer trends, such as the "Sustainability Product Index." At this event, you will learn how exporters in Vietnam can address the latest requirements, become more competitive, and increase their sales.
Project 30: Administrative Procedures Reform: Update (Jun 15, 2010) Vietnamese citizens and businesses have high expectations for Project 30 with its enormous target of reducing administrative procedures (APs) to save AP compliance costs, ensure openness and transparency of the administrative system, and to overcome needless and costly red tape.
Two Web Sites for Overseas U.S. Voters: Online Voter Registration & Ballot Delivery
Plan ahead. Click here to see all upcoming Events and Committee Meetings
Stay informed about Vietnam-U.S. trade and investment with Weekly Updates (Past Issues).
News and Issues Updates
Virginia resident sentenced to 37 months in prison for bribing foreign government officials
Vietnam Airlines Selects Pratt & Whitney for Fleet Management Program
POSCO expands steel production in Vietnam to 285,000 tons/year by 2014
BP rises after agreeing on $ 7 bIllion sale of fields to Apache to pay for Gulf of Mexico oil spill cleanup. "It's a nice tidying up of the portfolio," said an analyst at Brewin Dolphin Ltd., which overseas more than $ 31 billion in London, including BP shares. "If they can get rid of Vietnam and Pakistan assets as well, even better."
Clinton urges legal resolution of Eastern Sea Dispute: says claimants should pursue their disputes in accordance with the United Nations Convention on the Law of the Sea rather than through coercion.
India Oil Minister: Vietnam Agreed to Let ONGC Buy BP Stake
Click this link to read News Highlights: Business, Trade, and Investment in Vietnam and Asia.
Recent Events and Information Resources on AmCham Web Site
Event Presentations and PHOTO ALBUMS Did you miss an AmCham event? Were you there but wanted to have a copy of the presentation? Didn't get the business card of the person you were talking with? Now you can download the presentations by clicking on the above link. Also, you can see a list of people that attended the event, with links to their company contact information.
Click the following links to download the
Project 30 Updates: Prime Minister's Advisory Council on Administrative Procedures Reform, Jun 15, 2010.
"China Plus One = Vietnam and ASEAN Presentation at Asia-Pacific Business Outlook, Apr 19, 2010.
Real Estate Market Update Presentation by CBRE Vietnam at Real Estate Networking Night, Apr 21, 2010.
Bitexco Financial Tower in HCM City Presentation by Turner International at Real Estate Networking Night, Apr 21, 2010.
Online Membership Directory Looking for information on AmCham companies? Click here to browse the Online Membership Directory for information about and contact points for nearly 500 AmCham companies, and over 1,000 representatives. Members can contact other members by email via the AmCham web site. Also, links to company web sites for even more information about AmCham companies in Ho Chi Minh City.
Benefits and Services Review AmCham benefits and services and learn how you can benefit from Networking Online, with over 100,000 visitors and 260,000 page-views per month to www.amchamvietnam.com.
Your announcement in AmCham's Weekly Update email Early each week, AmCham's Weekly Update email goes out to over 1,000 representatives of nearly 500 AmCham companies, plus over 3,500 subscribers in Vietnam, Singapore, Japan, and the USA. We welcome event announcements that are of interest to our business readers.
Computing Tips from the AmCham Webmaster
Not receiving AmCham's weekly update emails? Then, please check your spam of junk mail folder. To insure that you receive all future communication from AmCham, please add our email address to your address-book and to your "safe list" or "white list" (if applicable).
Weekly Update emails are sent from [email protected], If you use a SPAM Filter please add this address to your email address book or "Whitelist."
Please click this link if you want to update your email address.
Keep up-to-date about U.S.-Vietnam trade and investment with Weekly Updates (Past Issues).
https://www.amchamvietnam.com/wp-content/uploads/2012/12/amchamvietnam-logo-transparent.png
600
600
AmCham Vietnam
https://www.amchamvietnam.com/wp-content/uploads/2019/01/AmCham-Vietnam-Logo-500px.png
AmCham Vietnam
2010-07-25 02:18:52
2013-01-01 06:20:45
Weekly Update July 26: Energy & Infrastructure Arbitration, Project 30, U.S. Voters Registration