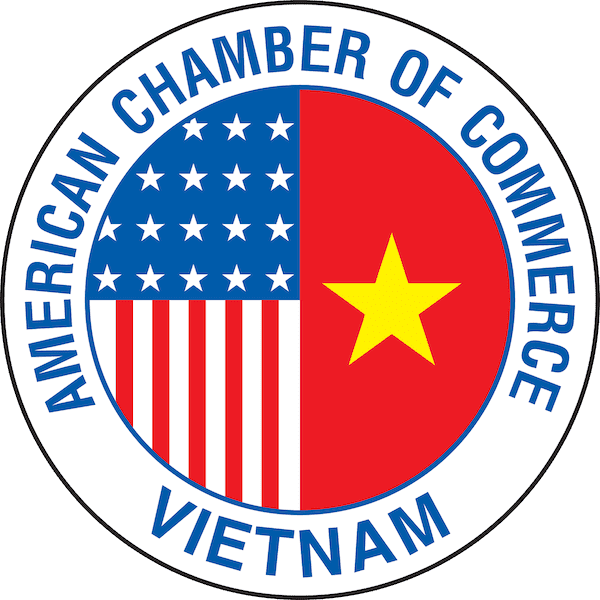 Highlights
Events, Meetings, Activities, and Special Offers for Members
Nov 4-6 Vietnam International Shop + Franchise Show 2010 is recognized as the only leading Shop and Franchise-related exhibition in Vietnam, co-organized by KITA and Coex, Korea. This exhibition is comprehensive of all the sectors; Shop Design & Renovation, Shop Equipment, Retail & Technology, Professional Services, Food & Beverage, Beauty & Health, Fashion, Retail & Wholesale, Education and Other Specialized Retail Stores.
Nov 5, 12, 19 & 26, Friday's Martinis Thrill at Martini Bar Let's party at the Martini Bar, Reflections Restaurant! The Caravelle Hotel is delighted to offer our new Martini Promotion. Every Friday, all night long, made to order premium brands only Martinis are 50% off. And if you love them as much as we think, you'll get the fifth one for FREE.
Delectable All You Can Eat Dim Sum at Yu Chu a wide selection of authentic delicacies, freshly prepared by our skillful Chinese restaurant culinary team.
Mo, Nov 8 Independent Businesses & Entrepreneurs : Networking Night Meet staff from the U.S. Senate Committee on Small Business and Entrepreneurship, visiting Vietnam, to meet with U.S. and Vietnamese Independent Businesses/Entrepreneurs.
Nov 9 Legal & VBF Liaison Committee Meeting
We, Nov 10 International Product Safety & Restricted Substances Conference Apparel and footwear brands must ensure that the dynamic U.S. government regulations and other restricted substances standards are in compliance throughout the supply chain. Organized by the American Apparel and Footwear Association (AAFA), supported by VCCI, VITAS, LEFASO, and AmCham.
Nov 10-20, Guest Chef Antoine Rodriguez returns to Sheraton Saigon Hotel & Towers Join Signature to welcome back award winning Guest Chef Antoine Rodriguez. Food connoisseurs will love his amazing craftsmanship with supreme cuts of beef or pasta, such as his spinach ricotta ravioli and his exceptional sweet temptation of warm chocolate plum crumble cake.
Happiest Hours at Purple Jade Slip into Purple Jade for a lively and cosmopolitan, sleek and chic environment. Enjoy nightly live entertainment by our talented artist who sings your favorite hits from today and days gone by.
Th, Nov 11 U.S. Trade Policy: Implications for Vietnam Attend this session to learn how the current U.S. political climate and "new U.S. trade agenda" will impact your business, and how you can take definitive actions to ensure your company is optimally positioned to cope with an ever-changing international trade environment.
Family Sunday Brunch at Market 39 Indulge yourself and your loved ones with a delectable Sunday Brunch at one of the finest restaurants in town. Market 39 is offering a wide Western and Asian selection and of course, a full range of fresh seafood prepared in a way that best captures the genuine flavors of authentic cuisines. All ensuring you enjoy a truly indulgent Sunday.
Th, Nov 11 IT Business Networking Night: Technology, a Driver for Supply Chain Performance Supply chain technology is an enabler and can allow transparency, accelerate flows, support decisions and help highlight improvement opportunities. This event focuses on two key supply chain technologies: visibility and simulation, with world-class speakers.
Get your glow back at Spa InterContinental Christmas is around the corner, and New Year is just a little behind. Treat yourself to a luxurious experience to prepare for the festive season.
Fr-Sa, Nov 12-13 Productive Thinking™ for Business Creativity and Innovation The International Management Initiative for Vietnam (IMIV) presents a Singapore Institute of Management (SIM) programme, delivered by Master Trainer Rob Devine. Learn new techniques that overcome performance barriers and enhance workplace problem-solving, creativity and innovation. Your whole management team will benefit from this dynamic programme.
Tu, Nov 16 Vietnam's Consumer Trends: TNS Ralf Matthaes, Managing Director Since the global recession in 2009, Vietnam's consumers have begun to alter their consumption habits. With the emergence of a new consumer class in Vietnam, come and discover …
Tu, Nov 19, Vietnam's 2010 Autumn Total Reward Survey Briefing – Catching up with the Market Trends Towers Watson will share the results of the just-released 2010 Autumn Total Reward Survey Findings. The presentation will provide you with insights in current human resource trends and the findings of labor market information on total rewards.
Tu, Nov 23 Deep Water Ports and Supporting Logistics Infrastructure in the Southern Key Economic Region Get an update on new deep water port developments in HCM City and the Southern Key Economic Region (SKER). Special presentation by Saigon Newport Holding Company, whose container throughput accounts for more than 65 % of the market in HCM City/SKER and 42 % of Vietnam.
Th, Nov 25 10th Annual Thanksgiving Turkey Shoot Scramble Golf Tournament (Members and Invited Guests) Register for this fun golf outing, held annually since 2001 to celebrate Thanksgiving, first organized by then AmCham Chairman. Enjoy 18 holes of golf, followed by comradeship at the Vietnam Golf and Country Club.
Th, Nov 25 11th AmCham Old Fashioned Thanksgiving Dinner Join us in the old-fashioned Thanksgiving Dinner with Turkey and all the trimmings, Pumpkin Pie, nice lucky draw prizes, and good entertainment.
Tu, Nov 30 Business Networking Night: Information and Communications Infrastructure in HCM City Get an update on the status of information and communications infrastructure in Ho Chi Minh City and the Southern Key Economic Region, and learn how IT and communications infrastructure can ensure improved systems availability, protection of data, continuity of business operations, regulatory compliance, and the integration of IT and business operational risk management strategies.
Sa, Dec 4 15th Annual Governors Ball The AmCham Board of Governors cordially invite you to the 15th Annual AmCham Governors' Ball, to be held on Saturday, December 4, 2010. Tickets are limited, so please make your reservation request early to avoid disappointment.
We, Dec 8 IT Business Networking Night: Retail Solutions This event will help you find the perfect software for your Retail business. It will suggest methods to help the Retailer select the retail software that best meets its strategic direction and operational requirements. It'll tell you what to look for and what to watch out for. You do not have to be an It expert, you do not have to be a retail expert, you just need to attend so you can learn what to look for.
AmCham Membership Directory 2011 As you plan your marketing activities, be sure to consider the AmCham Membership Directory. We update it every year over October-December, print it in January, and deliver it after TET. It's used daily by members and employees at AmCham's more than 700 member companies, with over 1,400 representatives. New members use it when they join, referencing the special section on member benefits and Chamber programs and activities, as well as surveying the directory to find new business partners.
Fr-Su, Jan 21-23 AmCham Dalat Winter Weekend Join other AmCham members and guests in a networking weekend, with Chairman's Roundtable discussion of key issues in Vietnam-U.S. trade and investment and outlook for 2011. Register now for this stimulating weekend, with optional activities including excursions, trekking and golf, spa and exquisite cuisine. The Sofitel Dalat Palace epitomizes the seductive charm of Dalat. It is one of the few remaining historical hotels in Asia, and offers the finest in European atmosphere, amenities and service. Spaces are limited, so early registration is advised.
Plan ahead. Click here to see all upcoming Events and Committee Meetings
Stay informed about Vietnam-U.S. trade and investment with Weekly Updates (Past Issues).
News and Issues Updates
Intel opens billion-dollar assembly and test facility in Vietnam Nearly a decade in the making, the 500,000-square-foot factory, is twice the size of the company's next largest plant in Malaysia. The facility, one of seven worldwide, is projected to employ up to 4,000 people and double Intel's assembly and testing capabilities when it reaches full production of the latest technology microprocessors and chipsets for Intel's global supply chain
U.S. Secretary of State Clinton Visits Vietnam, Oct 29-30, 2010 Her second visit to Vietnam in just over three months. In Vietnam, she attended the East Asia Summit and hosted a meeting with her counterparts in the Lower Mekong Initiative, reflecting the Obama administration's commitment to deepening multilateral engagement in the Asia-Pacific region. Secretary Clinton continued discussions with her Vietnamese hosts on a wide range of bilateral and regional issues. Her return visit underscores the U.S. commitment to sustained engagement in the region and reaffirms the U.S. interest in broadening and deepening relationships with Vietnam, an increasingly close partner and emerging regional leader.
Pelli Clarke Pelli's First Project in Vietnam Breaks Ground – Vietcombank Towers in Ho Chi Minh City The 35-story tower will be the tallest building on Me Linh Square, a prime location on the west bank of the Saigon River. The building will include the bank's flagship retail location, bank offices, and additional Class A office space designed to attract international tenants.
Vietnam should slow credit growth, let interest rates increase, cut inflation: Asianomics chief Vietnam should let interest rates increase and slow economic growth to boost confidence in its currency, Asianomics Ltd. Managing Director said. "There's too much credit growth," he said at a conference in Ho Chi Minh City. "The reason that the exchange rate is soft is that they've printed too much money." Repeated calls by the government this year for lower commercial lending and deposit rates have undermined market confidence, the International Monetary Fund said last month.
English Language Fluency Program With the specific aim to dramatically improve learners' listening and speaking for use in business as well as socializing with foreigners, AmCham announcing the launch of the AmCham English Fluency Program on Oct 28.
Southern Key Economic Region: Ports, Industrial Parks, and Other Infrastructure
Vietnam and the Trans-Pacific Partnership (TPP) Trade Agreement) The TPP negotiating partners currently include Australia, Brunei Darussalam, Chile, New Zealand, Peru, Singapore, Vietnam, and the United States. Malaysia has officially requested to join the TPP negotiations.
Vietnam's Socio-Economic Development Strategy for 2011-2020 Essential reading for any serious student of Vietnam's policy formation process, and an important public document designed to frame informed debate. It is a key step in the preparation for the eleventh national congress of the ruling Party that will convene in January 2011.
Click this link to read News Highlights: Business, Trade, and Investment in Vietnam and Asia.
Last week's most popular links to events and articles
We, Oct 27 AmCham Palooza Party
Th, Oct 28 Launch of the AmCham English Fluency Program
Th, Nov 11 IT Business Networking Night: Technology, a Driver for Supply Chain Performance
Tu, Nov 16 Vietnam's Consumer Trends: Ralf Matthaes, TNS Vietnam
Th, Nov 25 AmCham Old Fashioned Thanksgiving Dinner
Oct 31 Halloween Nightmare Party at Saigon Saigon Bar
Fr-Su, Jan 21-23 AmCham Dalat Winter Weekend
Sa, Dec 4 AmCham Governors Ball
Recent Events and Information Resources on AmCham Web Site
Event Presentations and PHOTO ALBUMS Did you miss an AmCham event? Were you there but wanted to have a copy of the presentation? Didn't get the business card of the person you were talking with? Now you can download the presentations by clicking on the above link. Also, you can see a list of people that attended the event, with links to their company contact information.
Click the following links for event information and to download presentations
Online Membership Directory Looking for information on AmCham companies? Click here to browse the Online Membership Directory for information about and contact points for nearly 500 AmCham companies, and over 1,000 representatives. Members can contact other members by email via the AmCham web site. Also, links to company web sites for even more information about AmCham companies in Ho Chi Minh City.
Benefits and Services Review AmCham benefits and services and learn how you can benefit from Networking Online, with over 100,000 visitors and 260,000 page-views per month to www.amchamvietnam.com.
Your announcement in AmCham's Weekly Update email Early each week, AmCham's Weekly Update email goes out to over 1,000 representatives of nearly 500 AmCham companies, plus over 3,500 subscribers in Vietnam, Singapore, Japan, and the USA. We welcome event announcements that are of interest to our business readers.
Computing Tips from the AmCham Webmaster
Not receiving AmCham's weekly update emails? Then, please check your spam of junk mail folder. To insure that you receive all future communication from AmCham, please add our email address to your address-book and to your "safe list" or "white list" (if applicable).
Weekly Update emails are sent from [email protected], If you use a SPAM Filter please add this address to your email address book or "Whitelist."
Please click this link if you want to update your email address.
Keep up-to-date about U.S.-Vietnam trade and investment with Weekly Updates (Past Issues).
https://www.amchamvietnam.com/wp-content/uploads/2012/12/amchamvietnam-logo-transparent.png
600
600
AmCham Vietnam
https://www.amchamvietnam.com/wp-content/uploads/2019/01/AmCham-Vietnam-Logo-500px.png
AmCham Vietnam
2010-11-01 03:26:25
2013-01-01 06:20:22
Weekly Update Nov 1: IT Business Networking Night, Vietnam Consumer Trends, Thanksgiving Dinner