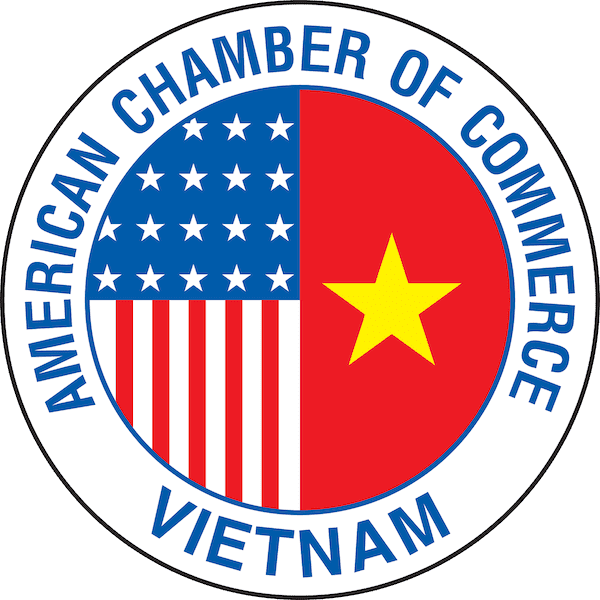 Highlights
Events, Meetings, Activities, and Special Offers
Th, Nov 22 AmCham Thanksgiving Golf Tournament Join this fun golf outing, held annually since 2001 to celebrate Thanksgiving. Enjoy 18 holes of golf and turkey lunch buffet, and nice lucky draw prizes.
Fr, Dec 7 Roundtable • Direct Selling in Vietnam is organized by AmCham Vietnam's Direct Selling Committee (AVDSC), in cooperation with the Ministry of Industry and Trade/Vietnam Competition Administration Department (MoIT / VCAD), and supported by the World Federation of Direct Selling Associations (WFDSA), with the objective of calling for the involvement of all concerned parties to make the direct selling business in Vietnam a strong, healthy, valuable, and sustainable industry.
Sa, Dec 8 AmCham Governors' Ball • Christmas in San Francisco The AmCham Board of Governors cordially invite you to the 17th Annual AmCham Governors' Ball, to be held on Saturday, December 8, 2012. Tickets are limited, so please make your reservation request early to avoid disappointment. And get ready to enjoy this evening, and do some early Christmas shopping.
Welcome to new AmCham companies 75 new companies have joined AmCham in Jan-Oct. Brief descriptions, activities, representatives' names, and links to their web sites for additional information.
AmCham Membership Directory 2013 to be printed in January, and delivered after TET. AmCham Members update or provide company profiles to Cindy Tran no later than November 30, 2012. As you plan your marketing activities, be sure to consider this annual publication which is used daily by members and employees at AmCham's more than 700 member companies, with over 1,400 representatives.
Free Lasik Evaluation with American Board-Certified Eye Surgeon American Eye Center would like to offer free LASIK evaluation (value at 60 USD) before LASIK surgery with American Board –certified eye surgeon valid until 20 Dec 2012.
Special Fare For AmCham Members from Korean Air Up to 13% discount for all AmCham members on fares to the United States, Korea, Japan and China. Save your traveling costs and enjoy excellent service with Korean Air.
Until Dec 16, 2012, Legend Hotel Saigon's Weekend Getaway Package The luxury river-front five-star international hotel has offered Weekend Getaway Package until 16 December 2012. Applicable to Vietnamese and expatriates residing in Vietnam for their stay on Friday, Saturday and Sunday night, the package is priced at only VND 2,121,212++ per night for single or double occupancy in a Deluxe Room with several special benefits
We, Nov 21 Reflections Presents Ruffino Wine Dinner at Caravelle Hotel The finest Sangiovese grapes from the most exceptional estates in Tuscany together with five courses of delectable gourmet cuisine are all the stars of the Caravelle's Ruffino Wine Dinner this November 21. Ruffino's brand ambassador in Asia, Mr. Alan Wong, will represent the winery and the Folonari family at Reflections Restaurant, where guests will sample six vintages from Ruffino's legendary cellars.
Th, Nov 22 Thanksgiving Day at Legend Hotel Saigon Celebrate the day in style with traditional Thanksgiving delicacies in Saigon's most spectacular buffet spread.
Th, Nov 22 Nineteen Lays Out Lavish Thanksgiving Feast at Caravelle Hotel The Caravelle's standout buffet restaurant is extending an invite to foodies, friends and families to partake of the most mouth-watering Thanksgiving Dinner in town. The restaurant's chefs are preparing specialties from all corners of the globe, together with a heaping selection of fresh seafood, as-you-like-it action stations serving hearty grilled and barbecued meats, and an overflowing line-up of appetisers, cheeses, soups, salads and desserts to satisfy your palette.
Mo, Dec 3 Vietnam Business Forum AmCham is working to make the VBF more effective at addressing the advocacy needs of our members. For over a decade, AmCham has been a strong supporter of the Vietnam Business Forum, which was financed and managed by the International Finance Corp., a member of the World Bank Group. In February 2012, the IFC officially transferred the coordination function of the VBF Secretariat to a consortium of 14 foreign and Vietnamese business associations, led by AmCham, EuroCham and VCCI. AmCham is working to make the forum more effective at addressing the advocacy needs of our members.
Tu Dec 11 Annual General Meeting and Members' Night Annual Report of the Board of Governors and the previous years' accounts, as well as the election of eight members to the Board of Governors for a two-year term: Jan 2013 – Dec 2014. Networking cocktail reception will follow the meeting. Members and spouses are welcome and encouraged to attend !
Plan ahead. Click here to see all upcoming Events and Committee Meetings
Stay informed about Vietnam-U.S. trade and investment with Weekly Updates (Past Issues).
News and Issues Updates
VCCI Chairman: Reduce corporate income taxes and have a stable wage adjustment roadmap VCCI and key exporting industry associations have proposed an immediate reduction of corporate income tax to 20%, and a private sector minimum wage adjustment roadmap of 15% per year during the next three years. Around 100,000 businesses are forecast to close between 2011 and 2012. The figure is equal to half of the figures over the entire past two decades since Vietnam adopted the Law on Enterprises.
Private Sector Minimum Wage Adjustment for 2013: 15%? 25% VCCI and key export industry associations proposed 15% private sector minimum wage adjustment annually 2013 – 2015. MOLISA Vice Minister met in HCM City Aug 23 with companies and business associations, employees' representatives, local authorities, for a full discussion before announcing the decision "in October." No decision has yet been announced.
The Negative Effects of Minimum Wage Laws "The minimum wage law is most properly described as a law saying employers must discriminate against people who have low skills." Employers are simply not going to hire workers whose labor produces less value than the cost of hiring them.
Highlights from the Long-Awaited FCPA Guidance A collection of the more interesting and helpful tidbits from the guidance.
A Resource Guide to the U.S. Foreign Corrupt Practices Act (FCPA), Nov 2012 Detailed compilation of information about the FCPA, its provisions, and enforcement, by the Department of Justice and Securities and Exchange Commission. Released in Nov 2012.
Fight against corruption one of the "main struggles" of our time: U.S. Department of Justice "Corruption is the 'abuse of entrusted power for personal gain.' Corruption corrodes the public trust in countries rich and poor and has particularly negative effects on emerging economies. When a developing country's public officials routinely abuse their power for personal gain, its people suffer. At a concrete level, roads are not built, schools lie in ruin and basic public services go unprovided. At a more abstract, but equally important, level, political institutions lose legitimacy, and people lose hope that they will ever be able to improve their lot."
APEC Business Travel Card – Join the U.S. "Global Entry Trusted Traveler" Program Now Speed up your entry through immigration when traveling in the Asia Pacific Economic Cooperation (APEC) region.
Global Entry Trusted Traveler Program – TSA Pre-Check Expedited Screening Complete the application on-line, and schedule the required interview at an airport on your next trip to the USA. Also, Global Entry Trusted Travelers may benefit from expedited security screening for domestic travel at a number of U.S. airports.
PepsiCo and Suntory Agree to Form Strategic Beverage Alliance in Vietnam Suntory will acquire a 51 percent stake in PepsiCo's Vietnam beverage business, while PepsiCo will be a 49 percent shareholder. Suntory and PepsiCo will hold key roles in the management team of the new joint venture, which will serve as the bottler for both companies in Vietnam. PepsiCo and Suntory have an established record of successfully working together in other beverage markets, including the United States, Japan and New Zealand.
"Leaving China" global brands and retailers visit Bangladesh "Bangladesh is our first choice…the country has a long history of producing readymade garments," said Richard Vuylsteke, leader of the delegation. Delegation members purchased ready-made garments worth around US$ 5.8bn annually.
Business Mission to Yangon and Naypyidaw, Myanmar, Feb 24-28, 2013 The U.S. Chamber of Commerce is organizing a business mission, and meetings with the U.S. Embassy and Myanmar's key government officials to assess the business climate in Myanmar and discuss the challenges to the full normalization of economic relations.
Vietnam and international labour mobility in ASEAN Economic Community 2015 ASEAN nations will pilot a free labour market for skilled workers and professionals in 2015 as part of a plan to integrate the region economically. This will enable workers to move freely in the region. However, labour productivity in 2009 in Viet Nam was about 7 of that in Singapore and 20 per cent of that in Malaysia.
Trans-Pacific Partnership (TPP): 15th Round of Negotiations Set for Auckland, NZ Dec 3-12 New Zealand will host a stakeholder event at the negotiating venue on Friday, December 7.
Candidates for the Board of Governors – Annual General Meeting 2012 (Dec 11) Eight governors will be elected from the twelve candidates by online secure voting between Nov 14 and Dec 11, 2012.
Vietnam and U.S. Professionals Exchange Program: Economic Empowerment in Public Private Partnerships Intensive short-term fellowships for Vietnamese to visit the USA and broaden their professional expertise. Up to 16 Vietnamese professionals will be awarded Professional Fellowships to help increase integration in global markets; transparency and accountability in business and government; linkages between conditions facilitating entrepreneurship and free markets; good governance standards; public-private partnerships; sustainable and inclusive economic development; and corporate social responsibility
Closing of the 6th Plenum of the Party Central Committee, XI Closing remarks by Party Secretary, Important Decisions Made, Comments by a Number of Politburo Members. The whole Politburo agreed to propose that the Central Committee impose a form of discipline on it, and consider disciplining a Politburo member. The Committee discussed carefully and considered comprehensively all aspects at the current time and then decided to not take any discipline on the Politburo and one of its members. It asked the Politburo to apply active measures to repair shortcomings.
Vietnam's Economic Outlook (Update), Oct 3, 2012 (ADB) "The historic tendency for stop-start policy should be avoided. The focus needs to remain on structural reforms" said Tomoyuki Kimura, ADB Country Director for Vietnam. "A government commitment to a credible reform roadmap with time-bound actions should revive lending and improve market confidence."
Click this link to read AmCham News Highlights: Business, Trade, and Investment in Vietnam and Asia.
Last week's most popular links to events and articles
Global Antitrust: More Authorities, Increased Coordination, Higher Stakes
Vietnam Business Forum (VBF), Dec 3, 2012
Private Sector Minimum Wage Adjustment for 2013: 15%? 25%
Tu, Nov 13 Members' Night and "Meet the Candidates"
No signs of recovery in the real estate sector: the mood is toxic
Welcome to New AmCham Companies, Jan ~ Oct 2012
Th, Nov 22 • 2012 Thanksgiving Golf Tournament
TET Lunar Year (Sat-Sun, Feb 9-10), Official Holidays (Mon-Fri, Feb 11-15)
VCCI Chairman: Reduce income taxes; and have a stable wage roadmap
Other popular information downloads
Recent Events and Information Resources
Event Presentations and PHOTO ALBUMS Did you miss an AmCham event? Were you there but wanted to have a copy of the presentation? Didn't get the business card of the person you were talking with? Now you can download the presentations by clicking on the above link.
Online Membership Directory Looking for information on AmCham companies? Click here to browse the Online Membership Directory for information about and contact points for nearly 500 AmCham companies, and over 1,000 representatives. Members can contact other members by email via the AmCham web site. Also, links to company web sites for even more information about AmCham companies in Ho Chi Minh City.
Benefits and Services Review AmCham benefits and services and learn how you can benefit from Networking Online, with over 250,000+ visitors and 350,000+ page-views per month to www.amchamvietnam.com.
Your announcement in AmCham's Weekly Update email Early each week, AmCham's Weekly Update email goes out to about 1,000 representatives of nearly 500 AmCham companies, plus about 3,000 subscribers in Vietnam, Singapore, Japan, and the USA. We welcome event announcements that are of interest to our business readers.
Computing Tips from the AmCham Webmaster
Not receiving AmCham's weekly update emails? Then, please check your spam of junk mail folder. To insure that you receive all future communication from AmCham, please add our email address to your address-book and to your "safe list" or "white list" (if applicable).
Weekly Update emails are sent from [email protected], If you use a SPAM Filter please add this address to your email address book or "Whitelist."
Please click this link if you want to update your email address.
Keep up-to-date about U.S.-Vietnam trade and investment with Weekly Updates (Past Issues).
https://www.amchamvietnam.com/wp-content/uploads/2012/12/amchamvietnam-logo-transparent.png
600
600
AmCham Vietnam
https://www.amchamvietnam.com/wp-content/uploads/2019/01/AmCham-Vietnam-Logo-500px.png
AmCham Vietnam
2012-11-18 00:24:07
2013-01-01 05:28:34
Weekly Update Nov 19: Thanksgiving Golf, VN Business Forum, Governors' Ball, Annual General Meeting