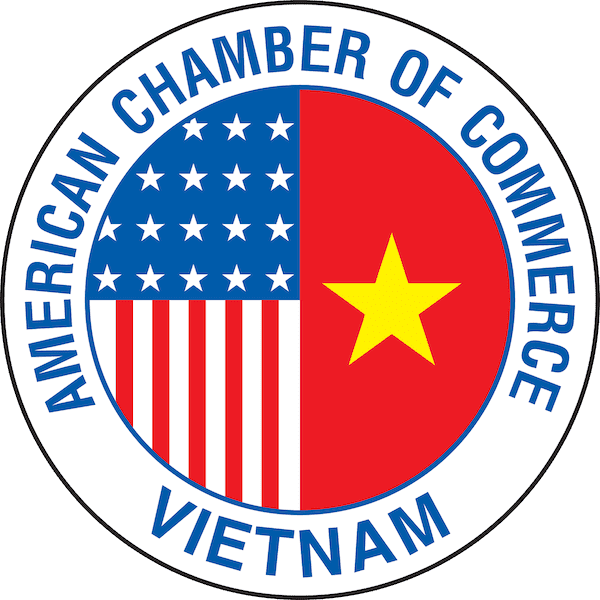 Highlights
Events, Meetings, Activities, and Special Offers for Members
Legend Hotel Saigon's Weekend Getaway Package Due to great response to the package, Legend Hotel Saigon has extended its validity until 31 October 2010. Available for Vietnamese and expatriates residing in Vietnam, the package is priced at only US$ 99++ (VND 1,930,500++) for single or double occupancy in a Deluxe Room for the first night, US$ 89++ (VND 1,735,500++) per night for following nights and US$ 89++ (VND 1,735,500++) per night for an additional room with several special benefits.
Tu, Oct 12 Legal & VBF Liaison Committee Meeting Key issues in trade and investment law and regulation.
We, Oct 13 IPR Enforcement Update and Outlook (Members Only) Peter Fowler, US Patent and Trademark Office Senior Counsel for Enforcement and Acting Deputy Administrator for External Affairs, will provide an update and outlook on current and future IPR issues in Vietnam, including the IP Chapter of the Trans-Pacific Partnership (TPP) Trade Agreement.
Family Sunday Brunch at Market 39 Indulge yourself and your loved ones with a delectable Sunday Brunch at one of the finest restaurants in town. Market 39 is offering a wide Western and Asian selection and of course, a full range of fresh seafood prepared in a way that best captures the genuine flavors of authentic cuisines.
Th, Oct 14 Results of the Towers Watson 2010 Global Talent Management and Rewards Survey Insights on attraction and retention in today's business environment, and actions that organizations can take to create a sustainable reward and talent management model.
Oct 19 (Hanoi), Oct 21 (HCMC) Seminar on "Accounting/Finance Talent In 2010 – The Foundation for Growth" will be co-hosted by Navigos Group and ACCA. Throughout the seminar, audiences will have a chance to discuss current trends in accounting/finance, availability of talent in Vietnam…
Happiest Hours at Purple Jade of InterContinental Slip into Purple Jade for a lively and cosmopolitan, sleek and chic environment. Enjoy nightly live entertainment by our talented artist who sings your favorite hits from today and days gone by.
Th, Oct 21 APEC Transparency Standards on Government Procurement in Vietnam (by invitation) Consultation meeting on the implementation of the Asia-Pacific Economic Cooperation (APEC) Transparency Standards on Government Procurement in Vietnam.
Sa-Su, Oct 22-23 The French Wine & Food Fair "une balade en France" will showcase French unique heritage and culture. Hotel Equatorial will be embarking on a truly unique project that will bring the music, culture, cuisine and wine of France to Vietnam.
Pranzo Con Amici – Saturday Brunch with Friends Relax at Basilico, our authentic Italian Trattoria and savour a feast of home-style cuisine, created especially for you by Executive Chef Rolando Manesco.
We, Oct 27 AmCham Young Professionals Palooza Party Come meet others in Ho Chi Minh City with free food and drink specials.
Th, Oct 28 AmCham English Fluency Program With the specific aim to dramatically improve learners' listening and speaking for use in business as well as socializing with foreigners, we are announcing the launch of The AmCham English Fluency Program.
Enjoy Full Sensory Experience at Spa InterContinental for Less 25% discount is offered on every treatment from 8:00am until 3:00pm, daily. Bringing local expertise to life, Spa InterContinental's treatments emphasize the comforting qualities of fresh, local, traditional herbs and plants that for generations have been used to heal.
We, Nov 10 International Product Safety & Restricted Substances Conference Apparel and footwear brands must ensure that the dynamic U.S. government regulations and other restricted substances standards are in compliance throughout the supply chain. Organized by the American Apparel and Footwear Association (AAFA), supported by VCCI, VITAS, LEFASO, and AmCham.
Th, Nov 11 U.S. Trade Policy: Implications for Vietnam Attend this session to learn how the current U.S. political climate and "new U.S. trade agenda" will impact your business, and how you can take definitive actions to ensure your company is optimally positioned to cope with an ever-changing international trade environment.
Tu, Nov 16 Vietnam's Consumer Trends: TNS Ralf Matthaes, Managing Director Since the global recession in 2009, Vietnam's consumers have begun to alter their consumption habits. With the emergence of a new consumer class in Vietnam, come and discover …
Tu, Nov 23 Deep Water Ports and Supporting Logistics Infrastructure in the Southern Key Economic Region Get an update on new deep water port developments in HCM City and the Southern Key Economic Region (SKER). Special presentation by Saigon Newport Holding Company, whose container throughput accounts for more than 65 % of the market in HCM City/SKER and 42 % of Vietnam.
Th, Nov 25 10th Annual Thanksgiving Turkey Shoot Scramble Golf Tournament (Members and Invited Guests) Register for this fun golf outing, held annually since 2001 to celebrate Thanksgiving, first organized by then AmCham Chairman. Enjoy 18 holes of golf, followed by comradeship at the Vietnam Golf and Country Club.
Th, Nov 25 11th AmCham Old Fashioned Thanksgiving Dinner Join us in the old-fashioned Thanksgiving Dinner with Turkey and all the trimmings, Pumpkin Pie, nice lucky draw prizes, and good entertainment.
Sa, Dec 4 15th Annual Governors Ball The AmCham Board of Governors cordially invite you to the 15th Annual AmCham Governors' Ball, to be held on Saturday, December 4, 2010. Tickets are limited, so please make your reservation request early to avoid disappointment.
Fr-Su, Jan 21-23 AmCham Dalat Winter Weekend Join other AmCham members and guests in a networking weekend, with Chairman's Roundtable discussion of key issues in Vietnam-U.S. trade and investment and outlook for 2011. Register now for this stimulating weekend, with optional activities including excursions, trekking and golf, spa and exquisite cuisine. The Sofitel Dalat Palace epitomizes the seductive charm of Dalat. It is one of the few remaining historical hotels in Asia, and offers the finest in European atmosphere, amenities and service. Spaces are limited, so early registration is advised.
Plan ahead. Click here to see all upcoming Events and Committee Meetings
Stay informed about Vietnam-U.S. trade and investment with Weekly Updates (Past Issues).
News and Issues Updates
ADB to mobilize $ 10 billion for Vietnam projects over 2011-2015| Eric Gagnon, Senior Procurement Specialist at the ADB Resident Mission (RM), in Vietnam, explained ADB projects and procurement procedures at a Business Opportunity Seminar organized by AmCham Vietnam (HCM City), together with Joel Fischl, U.S. Commercial Service ADB Liaison Office.
Vietnam must address concern that VND may slide, IMF's Benedict Bingham says SBV deserves credit for managing monetary and exchange rate policy under difficult circumstances. However, weaknesses in monetary and exchange rate policy framework have come with a significant cost. Vietnam faces an "embedded expectation of a declining trend in the dong."
Price registration to be effective from Oct 1, 2010 (Circular 122), although contrary to the spirit and objectives of the government's Project 30 to simplify administrative burdens by 30 per cent by the end of this year (Project 30). Circular 122 may also affect assessments of Vietnam's "market economy status."
Southern Key Economic Region: Ports, Industrial Parks, and Other Infrastructure
Project 30: Administrative Procedures Reform: Update (July 20, 2010) Vietnamese citizens and businesses have high expectations for Project 30 with its enormous target of reducing administrative procedures (APs) to save AP compliance costs, ensure openness and transparency of the administrative system, and to overcome needless and costly red tape.
Vietnam and the Trans-Pacific Partnership (TPP) Trade Agreement) The TPP negotiating partners currently include Australia, Brunei Darussalam, Chile, New Zealand, Peru, Singapore, Vietnam, and the United States. Malaysia has officially requested to join the TPP negotiations.
Vietnam's Socio-Economic Development Strategy for 2011-2020 Essential reading for any serious student of Vietnam's policy formation process, and an important public document designed to frame informed debate. It is a key step in the preparation for the eleventh national congress of the ruling Party that will convene in January 2011.
Click this link to read News Highlights: Business, Trade, and Investment in Vietnam and Asia.
Last week's most popular links to events and articles
Fr, Oct 8 AmCham HR Committee Round Table Discussion at Intel
Mo, Oct 11 Venture Capital and Technology Business Conference
ADB to mobilize $ 10 billion for Vietnam projects 2011-2015
Tu, Oct 14 4th Vietnam Container Ports and Logistics Conference
Vietnam must address concern the VND may slide, IMF's Benedict Bingham says
Th, Oct 14 Results of the 2010 Global Talent Management and Rewards Survey
Recent Events and Information Resources on AmCham Web Site
Event Presentations and PHOTO ALBUMS Did you miss an AmCham event? Were you there but wanted to have a copy of the presentation? Didn't get the business card of the person you were talking with? Now you can download the presentations by clicking on the above link. Also, you can see a list of people that attended the event, with links to their company contact information.
Click the following links to download the
Online Membership Directory Looking for information on AmCham companies? Click here to browse the Online Membership Directory for information about and contact points for nearly 500 AmCham companies, and over 1,000 representatives. Members can contact other members by email via the AmCham web site. Also, links to company web sites for even more information about AmCham companies in Ho Chi Minh City.
Benefits and Services Review AmCham benefits and services and learn how you can benefit from Networking Online, with over 100,000 visitors and 260,000 page-views per month to www.amchamvietnam.com.
Your announcement in AmCham's Weekly Update email Early each week, AmCham's Weekly Update email goes out to over 1,000 representatives of nearly 500 AmCham companies, plus over 3,500 subscribers in Vietnam, Singapore, Japan, and the USA. We welcome event announcements that are of interest to our business readers.
Computing Tips from the AmCham Webmaster
Not receiving AmCham's weekly update emails? Then, please check your spam of junk mail folder. To insure that you receive all future communication from AmCham, please add our email address to your address-book and to your "safe list" or "white list" (if applicable).
Weekly Update emails are sent from [email protected], If you use a SPAM Filter please add this address to your email address book or "Whitelist."
Please click this link if you want to update your email address.
Keep up-to-date about U.S.-Vietnam trade and investment with Weekly Updates (Past Issues).
https://www.amchamvietnam.com/wp-content/uploads/2012/12/amchamvietnam-logo-transparent.png
600
600
AmCham Vietnam
https://www.amchamvietnam.com/wp-content/uploads/2019/01/AmCham-Vietnam-Logo-500px.png
AmCham Vietnam
2010-10-08 11:13:17
2013-01-01 06:20:24
Weekly Update Oct 11: Technology Conference, IPR, Talent Management & Reward