USA Independence Day Celebration, World Blood Donor Day, Palooza Party

The four-year project "Support to development in industrial relations, ... " will be implemented by the ILO, MoLISA, and other relevant agencies with financial support from the US Government. The non-refundable official development assistance aims to help Viet Nam effectively enforce the new labour laws, make employers' and workers' organizations more influential, promote collective bargaining and social dialogue, and develop the minimum wage law and a good wage fixing mechanism.
TPP: U.S., Vietnam still far apart on apparel in trade talks

The latest U.S. offer "is really, really difficult for us to accept," said Nguyen Vu Tung, deputy chief of mission at Vietnam's embassy in Washington at a Jun 19 conference. Unless the two sides can reach a breakthrough, "I'm really concerned about the prospect of Vietnam to conclude the successful negotiation of TPP," he said. Meanwhile, a number of Korean, Hong Kong, and other firms plan to invest more than $820 million in Vietnam facilities to produce yarn and fabric in Vietnam to take advantage of the TPP "yarn-forward" rule of origin and duty-free exports to the USA.
One year ago, many Vietnamese apparel manufacturers had never even touched wool. Now, they can't seem to get enough of it. Australia's Woolmark® launched its "Out of Vietnam" project last year, with the aim of developing 12 manufacturing partners.Today there are close to 50 companies using Australian wool. After training courses to explain wool's properties, benefits and features for manufacturing and producing garments, the next step was to introduce suppliers of Australian wool yarns. Now that they are producing quality wool garments, AWI will introduce them to global retail and brand buyers.




We, Jun 26, AmCham World Blood Donor Day

In Vietnam, since the Government's approval of the national program for encouraging voluntary blood donation in 2000, blood donations have been increasing steadily. However, the current blood donation level only meets 45% of demand. For example, in the week after Tet this year, only 70 out of 970 hospitals in Vietnam can receive blood for treatments.

We, Jun 26, AmCham Palooza Party

At Purple Jade Bar, InterContinental Asiana Saigon

AmCham continues its series of monthly informal networking events at the coolest and latest nightspots in HCMC. Free admission for members. VND 100,000/non-member, includes free canapes; special prices for drinks, charged upon consumption to individual guests by the Bar

Sa, Sep 7, Information Session

In partnership with Vietnam National University - Ho Chi Minh City (VNU-HCM), Banking University, Foreign Trade University in Ho Chi Minh City, Ho Chi Minh City University of Law, Hoa Sen University and Ho Chi Minh City University of Technical Education, AmCham will grant scholarships to top students in the city.
When: Friday, Jun 28, 2013 - 3:00pm - 4:30pm
Where: New World Hotel
When: Tuesday, Jul 9, 2013 - 5:00pm - 6:00pm
Where: Baker & McKenzie Offices
When: Wednesday, Jul 10, 2013 - 8:45am - 10:15am
Where: Renaissance Riverside Hotel Saigon
Events, Meetings & Special Offers
Korean Air offers one of the largest global networks in the industry, connecting 125 cities in over 45 countries. Fly to your favorite destinations with us any day because we understand that the world is your stage.
Lee Hecht Harrison | DBM Vietnam will be delivering Coaching Practice for LeadersTM on Wednesday, July 24, 2013 in HCMC. This course is designed to assist leaders in gaining skills and confidence in conducting coaching conversations. The session focuses on educating participants on the Results Based Coaching Model, as well as six proven coaching practices.
Lee Hecht Harrison | DBM
(
www.lhh.com
) is the global leader in Talent Mobility with over 300 offices worldwide focused on delivering superior results in
Career Transition, Leadership Development, Employee Engagement and Change Management
.
Forbes Vietnam, a leading business magazine published monthly in Vietnamese, celebrates its inaugural launch today.
Delivering the same distinctive, predictive and preemptive editorial style that has been the trademark of Forbes worldwide, the Vietnamese edition is a combination of locally developed content and relevant regional and global features, targeted at top business decision makers and those aspiring to positions in corporate leadership.
Every Thursday Night, Level 23 Nightspot will be launching a networking night where people can connect with others to share experience and build up a new connection. Celebrate America's Independence Day on the 4th of July and French National Day on the 14th of July, also superb French cuisine every Friday night at Saigon Café. Choose your Italian favorite pizza or pasta among delicious selections at Mojo Café on Dong Khoi during the month of July.
AmCham HCMC offers many opportunities to market your company's products and services to AmCham members, the business community and the general public. Our services include:
- Event Sponsorship
- Event Management Support
- Networking Online (Advertising) on AmCham website
- Announcement in Weekly Update Email
- Print advertising in AmCham Membership Directory
- Print advertising in AmCham Membership Discount Handbook
- Advertising on AmCham Discount Online
Japan sees an urgency in overhauling policies that favor domestic industries as it seeks to revive its economy and join TPP, said Japan's ambassador to the U.S. "For the first time, people are seriously thinking that we need to change some things," Ambassador Kenichiro Sasae said in Washington. "Otherwise we will become second-rate citizens of the world." However, the American Automotive Policy Council, representing Ford Motor Co., General Motors Co., and Chrysler Group LLC, which is majority-owned by Fiat SpA, has opposed Japan's inclusion in the talks, saying Japan manipulates its currency to favor exports and shuts out foreign competitors.
With investors struggling to raise funds amid the economic slowdown, many resort and hotel projects have stalled and ended up having their licenses withdrawn. 257 resorts and hotels have been licensed in Phu Quoc since 2008 but only 20 have got underway. Vice chairman of the Vietnam Construction Federation, Pham Sy Liem, said the lack of capital is not the most important reason for the stagnant market, but the moderate number of visitors. Tourism arrivals are falling in Vietnam while neighboring countries are seeing record growth.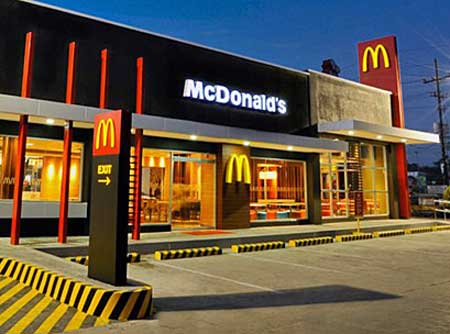 McDonald's senior officials have visited Vietnam to talk to prospective franchisees and planning is now under way for the first stores. The real opening time is likely to be far less than two years, depending on McDonald's ability to ensure a reliable and secure supply chain of fresh ingredients and complete its complex training program of franchisees and then staff. The American fastfood chain plans to open two outlets in Ho Chi Minh before expanding to Hanoi. Long term it plans 100 outlets, according to the unidentified official. McDonald's has 33,500 outlets worldwide in 119 countries but has been slow to target Vietnam.

The AmCham Member Discounts Program is provided as a Membership Benefit. It serves as a mutually beneficial opportunity for both AmCham Members and AmCham Discount Partners. Members must present their AmCham Membership Card to receive special, privileged discounts offered by AmCham Discount Partners. A listing of discount offers is available in the annual Membership Discount Handbook (hardcopy) and on the AmCham website