People's Committee Dialogue, Dr. Le Dang Doanh, AmCham Fall Weekend

With Vietnam's FDI and GDP growth in a structural decline, this event is proposed and organized by the Investment and Trade Promotion Center of HCMC (ITPC) to offer Foreign Business Associations a chance to discuss with relevant officials their concerns and difficulties in doing business in VN, particularly in HCMC. It will also allow Foreign Business Associations an opportunity to make recommendations to improve the business environment.
Join other AmCham members and guests in a networking weekend, with Ambassador's Roundtable discussion of key issues in Vietnam-U.S. trade and investment and outlook for 2014. Three days/two nights including all of the following: room at special rates for our group (single or double occupancy, including 5% s.c. and 10% tax), buffet breakfasts at the Angsana Lang Co Market Place Restaurant; Fri Welcome Cocktail Reception; Sat Afternoon Roundtable with Ambassador, Consul General, and U.S. Mission Key Officers, followed by Evening Cocktails and Gala Dinner with scrumptious cuisine and fine wines, not to mention the breath-taking sunset over the bay.







Come to our Presentation 2.0 seminar to learn how to dramatically change the way you think about, prepare for, and deliver presentations. It will be an inspiring and informative 90 minutes that provides you with the basic understanding of the presentation 2.0 approach that will take your presentation skills to the next level.




In partnership with Vietnam National University - Ho Chi Minh City (VNU-HCM), Banking University, Foreign Trade University in Ho Chi Minh City, Ho Chi Minh City University of Law, Hoa Sen University, and Ho Chi Minh City University of Technical Education; AmCham will grant scholarships to up to 45 top students

Thu, Sep 12

Stabilization policies since February 2011 have slowed the roller coaster ride of credit growth, inflation, and the economy. Many AmCham companies seem to be doing well, but there still seems to be a malaise in the Vietnamese economy, and the Vietnamese domestic economy seems to be under stress.
When: Tuesday, Sep 10, 2013 - 5:00pm - 6:00pm

Where: Baker & McKenzie Offices
When: Monday, Sep 16, 2013 - 8:00am - 9:30am

Where: New World Hotel Saigon
Events, Meetings & Special Offers
(Vietnam, Hanoi) Intertek, a leading provider of quality and safety services to a wide range of industries around the world, has opened a new apparel/textiles testing laboratory in Hanoi to support the growing textile and garment industry in northern part of Vietnam. The new Intertek facility occupies more than 6,000 square feet and is fully equipped with state-of-the-art equipment combined with highly qualified engineers and chemists to provide reliable quality and safety solutions.
With the new meeting room - Burgundy, Novotel now offer 08 meeting room with total capacity up to 510 persons. Modern, comfortable and fully equipped with the lasted audio visual equipment for your successful meeting.
Wedding Special offer: Free of charge 4 tables of 10 persons for weekend lunch reception (for minimum guarantee 20 tables)
Wedding packages: Complimentary voucher of 2 nights stay with breakfast for couple at Accor's properties in Halong, Hanoi, Hue, Danang..., Complimentary Executive Suite with Breakfast, Wedding gift for guests, Champagne fountain with 2 bottles of Sparkling Wine and other benefits
For booking, please call +84 (0) 8 3822 4866 or email at [email protected]
Validity: 31st December 2013
Celebrate this Mid-Autumn Festival with Shang Palace's home-made mooncakes, which are available in a myriad of creative creations including eight (8) sumptuous flavors.
Home-made mooncakes are prepared using fresh ingredients ranging from Assorted Nuts with Ham XO, Pandan Mung Bean Paste to a new addition of White Lotus with Macadamia renowned as the Queen of nuts - and Egg Yolk.
Vietnam, August 2013 - Angsana Lăng Cô, located within Laguna Lăng Cô - Vietnam's first world-class integrated resort, has launched an attractive offer for local residents and expatriates to experience Vietnam's newest playground destination over National Day Holiday. From August 31 to September 2, Vietnamese citizens and resident expatriates can enjoy exclusive rates starting from VND 6.300.000 nett for two night stay in the most stylish resort to open in Vietnam this year.
Mid-Autumn Festival is coming, all companies have been planning Reward program for their customers, partners and employees. However, it is so time consuming to deal with multiple suppliers for selecting quality moon cake at effective cost and meet diversity of customers', partners' and employees' demand.
Korean Air offers one of the largest global networks in the industry, connecting 125 cities in over 45 countries. Fly to your favorite destinations with us any day because we understand that the world is your stage.
With the summer vacation fast approaching an end, Banyan Tree Lăng Cô, part of Vietnam's first world-class integrated resort, Laguna Lăng Cô, announces its new offer for local Vietnamese and resident expatriates. "With temperatures in the mid-thirties and long, bright sunny days throughout June, July and August, it's the best time of year to head for the coast," said Albert Lafuente - Area Director of Sales and Marketing.
Mid-Autumn Festival is right around the corner and New World Saigon Hotel's expert pastry chefs at Saigon Bakery have prepared a selection of marvelous moon cakes to help you celebrate in style.
Our six distinctive Baked Skin Moon Cakes are a scrumptious treat, or for a unique taste sensation, try our two types of Snow Skin Moon Cakes.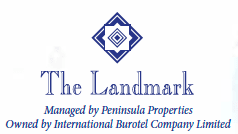 As Ho Chi Minh City's first international serviced apartment and office complex, the Landmark has been setting the standards of service and management since 1994. Managed by The Peninsula Properties, a subsidiary of the award-winning The Peninsula Hotels Group, which owns and operates prestigious properties around the world.
We are pleased to announce that Ms. Ayako Tamiya and Ms. Akemi Kishimoto have recently joined DFDL's Japan Desk. Both will have a regional role with Ayako being based in Cambodia and Akemi based in Vietnam.
An updated and new edition of The Tax Pocket Guide to Investing in Myanmar is now available online.
The handy Tax Pocket Guide is a must-read for potential and current investors considering doing business in Myanmar. The guide provides an overview of the current legal and regulatory environment and includes the latest regulatory reforms and legislative changes in Myanmar.
2013 and its many economic fluctuations have led to changes in strategy and operations at many Vietnamese businesses. Most are coping with similar difficulties: cutting costs while retaining their competitive advantage and maintaining a good working environment for their employees. Such challenges, however, have made businesses more flexible and willing to take the initiative in making appropriate adjustments to deal with the economic volatility.
AmCham HCMC offers many opportunities to market your company's products and services to AmCham members, the business community and the general public. Our services include:
- Event Sponsorship
- Event Management Support
- Networking Online (Advertising) on AmCham website
- Announcement in Weekly Update Email
- Print advertising in AmCham Membership Directory
- Print advertising in AmCham Membership Discount Handbook
- Advertising on AmCham Discount Online
Vietnamese seaport city of Da Nang launches smarter water and transportation initiatives to improve quality of life for citizens. Da Nang, Vietnam's fourth largest city, has one of the highest population growth rates in the country. Because of the subsequent strain on resources, government leaders in Da Nang are turning to technology to increase the manageability and efficiency of the city's systems.
The Asian Development Bank has approved a loan of US$410 million for building a second highway connecting Ho Chi Minh City with the Mekong Delta. The highway, to cost an estimated $860 million, will also get a grant of $160 million from the Australian Agency for International Development, and a loan of $260 million from the Export-Import Bank of Korea.

With FDI and GDP growth in a structural decline, this event is proposed and organized by the Investment and Trade Promotion Center of HCMC (ITPC) to provide Foreign Business Associations a chance to discuss with relevant officials their concerns and difficulties in doing business in VN, particularly in HCMC. It will also allow Foreign Business Associations an opportunity to make recommendations to improve the business environment.
A new, more diverse, globally competitive industry. "Still Standing" is a fascinating look at a few NC souls who decided not to buy into the idea that their businesses had no future. From Weaverville to Lumberton, a handful of NC's entrepreneurs kept their companies going through the worst industry downturn the state had ever seen. Key role of the NC State University College of Textiles, the world's leading textile college, providing global education, training, and research, all about textiles, from molecule to market.
The new law requires regular dialogue on topics related to the basic rights of employees such as the right to be offered information, the right to voice their own opinions, and the right to watch and inspect a company's operations. One notable point was the Ministry has actively had the new Labour Code translated into an official English version so that it could be well understood by FDI enterprises.
Macroeconomic stability, without broad structural reforms, has not been sufficient to lift the economy from its long spell of slow growth, two percentage points below other emerging EAP competitors (chart). Policymakers have been consumed in recent years with trying to stabilize the economy, with the hope that growth will automatically resume. But even as the economy has stabilized, growth has been below 7% for the sixth consecutive year, with the economy expected to grow in 2013 at its second slowest pace since the early-1990s. Efforts to stimulate the economy have faced diminishing returns, while raising fiscal deficits and creating new contingent liabilities. Without accelerating structural reforms, especially in the banking and SOE sectors, Vietnam faces the risk of a prolonged period of slow growth.
The AmCham Member Discounts Program is provided as a Membership Benefit. It serves as a mutually beneficial opportunity for both AmCham Members and AmCham Discount Partners. Members must present their AmCham Membership Card to receive special, privileged discounts offered by AmCham Discount Partners. A listing of discount offers is available in the annual Membership Discount Handbook (hardcopy) and on the AmCham website