People's Committee Dialogue, Dr. Le Dang Doanh, AmCham Fall Weekend

Join other AmCham members and guests in a networking weekend, with Ambassador's Roundtable discussion of key issues in Vietnam-U.S. trade and investment and outlook for 2014. Three days/two nights including all of the following: room at special rates for our group (single or double occupancy, including 5% s.c. and 10% tax), buffet breakfasts at the Angsana Lang Co Market Place Restaurant; Fri Welcome Cocktail Reception; Sat Afternoon Roundtable with Ambassador, Consul General, and U.S. Mission Key Officers, followed by Evening Cocktails and Gala Dinner with scrumptious cuisine and fine wines, not to mention the breath-taking sunset over the bay.

In partnership with Vietnam National University - Ho Chi Minh City (VNU-HCM), Banking University, Foreign Trade University in Ho Chi Minh City, Ho Chi Minh City University of Law, Hoa Sen University, and Ho Chi Minh City University of Technical Education; AmCham will grant scholarships to up to 45 top students

Stabilization policies since February 2011 have slowed the roller coaster ride of credit growth, inflation, and the economy. Many AmCham companies seem to be doing well, but there still seems to be a malaise in the Vietnamese economy, and the Vietnamese domestic economy seems to be under stress.

Fri, Sep 13

How the Best Senior Leaders pave the way to engagement

An employee engagement workshop for executives

You are the visible face of the organization. You set strategic goals, shape the organizational culture, and drive implementation to achieve your vision. And you are the chief architect of employee engagement.
When: Tuesday, Sep 10, 2013 - 5:00pm - 6:00pm

Where: Baker & McKenzie Offices
When: Monday, Sep 16, 2013 - 8:00am - 9:30am

Where: New World Hotel Saigon
Events, Meetings & Special Offers
Korean Air offers one of the largest global networks in the industry, connecting 125 cities in over 45 countries. Fly to your favorite destinations with us any day because we understand that the world is your stage.
As complex, sensational and show-stopping as any great play, the Opera Cake is made up of three decadent layers of almond biscuit, chocolate ganache and coffee butter cream.
From September 7 to 13, chefs at The Caravelle's Lobby Lounge are serving up slices of this swoon-worthy dessert, first perfected by Paris' famous Dalloyau Patisserie, for VND 120,000++ per portion.
We would like to first express our gratitude and sincere thanks for all the supports & co-operations you have given us through the years. To meet our business demands , Buffalo Tours Agency have moved to the new office at 157 Pasteur, D.3. HCMC from 20th August 2013. Our email address [email protected] remain same.
KCS is one of Asia's leading providers of corporate services. With headquarters in Hong Kong, 14 offices in 8 countries, and over 450 professionals across Asia, we continue to expand our business to other locations to ensure our existing and prospecting clients have access to our quality services wherever they are.
"Surf and Turf" is one of Corso's most superior and special cuisines featuring a perfect match between beef and seafood. An Australian Tenderloin Steak combined with succulent King Prawns is just the dish to have for your most favorite combination of beef and seafood. Besides, Corso also presents a vast array of fresh and sizzling dishes which will be exquisitely prepared with seasonal catches and fresh ingredients from Australia, US, New Zealand, enabling diners to enjoy a wonderful gastronomic experience with us.
This programme is an intensive and high impact intervention that aims to develop participants' ability to think and act as strategic leaders and discover how they can manage and lead at the executive level. The programme combines analysis of strategic business issues and operational imperatives with the development of personal capabilities, especially relevant to Vietnam's current business environment.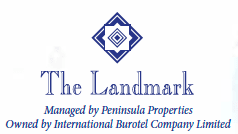 As Ho Chi Minh City's first international serviced apartment and office complex, the Landmark has been setting the standards of service and management since 1994. Managed by The Peninsula Properties, a subsidiary of the award-winning The Peninsula Hotels Group, which owns and operates prestigious properties around the world.
AmCham HCMC offers many opportunities to market your company's products and services to AmCham members, the business community and the general public. Our services include:
- Event Sponsorship
- Event Management Support
- Networking Online (Advertising) on AmCham website
- Announcement in Weekly Update Email
- Print advertising in AmCham Membership Directory
- Print advertising in AmCham Membership Discount Handbook
- Advertising on AmCham Discount Online
US firms from AmCham Hong Kong scope TPP benefits
Our message to the Vietnamese government is TPP is a great opportunity for Vietnam. If Vietnam becomes part of TPP, the country will attract much more FDI. That's a big message. Many mills are already looking to move into Vietnam to produce materials and end products to enjoy the tariffs when the deal comes into force. Korean firms and Japanese companies have built a lot operations in Vietnam. So the yarn-forward doesn't make any difference because everything can be made here, right?
The Politburo concretized the 11th National Party Congress' orientation by issuing Resolution No. 22 on international integration. The Government has assigned the Ministry of Foreign Affairs to coordinate with ministries, sectors and localities to design an Action Plan to realize the above Resolution. Viet Nam is engaging in negotiations to establish six free trade frameworks, namely Trans-Pacific Partnership (TPP), ...
Virtually all of Nike's footwear is manufactured outside of the United States by independent contract manufacturers. In fiscal 2013, contract factories in Vietnam, China and Indonesia manufactured approximately 42%, 30%, and 26% of total NIKE Brand footwear, respectively. In fiscal 2012, the shares were 41%, 32%, and 25%, and in fiscal 2011, 39%, 33% and 24%. So it seems that Nike is slowly moving footwear production out of China to Vietnam and Indonesia.
With Vietnam's FDI and GDP growth in a structural decline, this event is proposed and organized by the Investment and Trade Promotion Center of HCMC (ITPC) to offer Foreign Business Associations a chance to discuss with relevant officials their concerns and difficulties in doing business in VN, particularly in HCMC. It will also allow Foreign Business Associations an opportunity to make recommendations to improve the business environment.
A new, more diverse, globally competitive industry. "Still Standing" is a fascinating look at a few NC souls who decided not to buy into the idea that their businesses had no future. From Weaverville to Lumberton, a handful of NC's entrepreneurs kept their companies going through the worst industry downturn the state had ever seen. Key role of the NC State University College of Textiles, the world's leading textile college, providing global education, training, and research, all about textiles, from molecule to market.
The AmCham Member Discounts Program is provided as a Membership Benefit. It serves as a mutually beneficial opportunity for both AmCham Members and AmCham Discount Partners. Members must present their AmCham Membership Card to receive special, privileged discounts offered by AmCham Discount Partners. A listing of discount offers is available in the annual Membership Discount Handbook (hardcopy) and on the AmCham website