AmCham Community Day, Anti-Corruption Survey, Supplier Day Survey

Join our Community Day! This year, we re-invent the annual International Coastal Clean-up Day to the next level with additional interesting activities. Whether you live near the coast or thousands of miles inland, we are all connected to the ocean. It moderates our climate, provides the air we breathe, and much of the food we eat. All activities are to take place at the coastal town in Ba Ria - Vung Tau.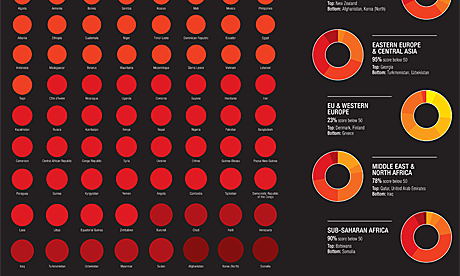 Join the Anti-Corruption Survey - Vietnam Business Forum (VBF)
The Anti-corruption Dialogue (ACD) between the Government and international development community (aid donors, led by the WB, the ADB, and the JBIC) was established in 2007. This year the focus will be on the role of business in anti-corruption. The VBF is seeking input to identify areas of concern, as well as practical solutions to tackle corruption in doing business in Vietnam. Please click here to complete a survey. http://www.surveymonkey.com/s/KP8LPRQ. It will take about 10 minutes to complete and is completely anonymous.

Thu, Oct 3




Branding is crucial & widely understood when we think about what influences people's buying decisions when it comes to choosing our company, product or service.

FREE for members and non-members who are manager of HR Department level and above.


Tue, Oct 15

Does social technology add real value to business?

Social technologies permeate nearly every facet of our lives and seek to keep the 1.5 billion social network users engaged. Businesses assume there must be benefits of embracing social yet few can clearly identify how or what to embrace and others are yet to even start.

Thu, Oct 17

Come and join Ralf Matthaes, TNS Regional Managing Director for is annual overview of Vietnam's economy and discover the latest trends and consumer habits which have been impacted during Vietnam cooling off period.
When: Thursday, Oct 3, 2013 - 9:00am - 1:00pm
Where:
New World Hotel Saigon
This short 3-minute survey will gather AmCham companies' opinions regarding their supply chain experience in Vietnam and maximize planning for the AmCham Supplier Day,
an event for companies to meet prospective and current suppliers, dialogue and discuss challenges, and forge closer relationships with partners to help enhance competitiveness of all involved.
When: Tuesday, Oct 8, 2013 - 5:00pm - 6:00pm

Where: Baker & McKenzie Offices
Events, Meetings & Special Offers
Korean Air offers one of the largest global networks in the industry, connecting 125 cities in over 45 countries. Fly to your favorite destinations with us any day because we understand that the world is your stage.
Intertek Vietnam takes great pleasure in inviting you to the seminar of "Latest updates on CPSIA & REACH regulations 2013." To avoid being found non-compliant with CPSIA and REACH, it is advisable to ensure that your staff and suppliers are more familiar with these regulations and its application in your industry and to your products. CPSIA => U.S. Consumer Product Safety Improvement Act.
Vietnam's premier secluded getaway launches fall promotion for residents
Vietnam, October 2013 - With autumn fast approaching, Banyan Tree Lăng Cô, announces its new offer for local Vietnamese and resident expatriates to escape their busy city life and enjoy a getaway in consummate luxury.
This year, we re-invent the annual International Coastal Clean-up Day to the next level with more interesting activities. Whether you live near the coast or thousands of miles inland, we are all connected to the ocean. It moderates our climate, provides the air we breathe, and much of the food we eat.
When: 6:00am - 05:00pm, Saturday, October 19, 2013
Where: Long Dien, Ba Ria - Vung Tau
AmCham HCMC offers many opportunities to market your company's products and services to AmCham members, the business community and the general public. Our services include:
- Event Sponsorship
- Event Management Support
- Networking Online (Advertising) on AmCham website
- Announcement in Weekly Update Email
- Print advertising in AmCham Membership Directory
- Print advertising in AmCham Membership Discount Handbook
- Advertising on AmCham Discount Online
Vietnam-Singapore Industrial Park (VSIP) No. 5 launched in Quang Ngai
PM Nguyen Tan Dung and Singapore's PM Lee Hsien Loong attended a ground-breaking ceremony in the central province. The project will cover a 600-hectare industrial park and a 520-hectare site for commercial and residential near downtown Quang Ngai City. In addition to VSIP No. 5, VSIP partner Sembcorp announced plans to build a 1,200-megawatt coal-fired plant and a clean water project in the province.
Sembcorp to build 1,200 MW thermal power plant in Central Vietnam
Ministry of Industry & Trade (MoIT), General Department of Energy and Sembcorp signed an MoU to develop a BOT thermo-power plant project with a total investment of nearly $2 billion and design capacity of 1,200 MW. The plant will be built in Binh Son district, Quang Ngai, with two 600MW turbines, to produce about seven billion kWh/yr. The project was approved by the government to be added in the Power Plan VII, and Sembcorp was assigned to be project developer in May 2013.
BECAMEX-Tokyu Corp developing Binh Duong New City
based on years of experience in Japan, where the Tama Garden City area is the largest and widely viewed as the most successful land development ever undertaken by a private railway company in Japan. From 1956 to 1984, the Tokyu Corporation transformed a vast, scarcely inhabited area into a planned community of 5,000 hectares and nearly half a million residents. Tama Garden City, stretches along a 15-to-35 kilometer band southwest of Tokyo. Based on a 1956 master plan, land development starting in 1959, rail transportation opened in 1966, and accelerated development in the 1970s and 1980s. Click this link for a YouTube video of BECAMEX-Tokyu Corp.
DPEP Dau Giay - Phan Thiet Expressway Project (HCM City - Phan Thiet)
98.7 km 4-lane expressway, with

estimated capital investment or $757 million,

to be developed through a DBFOT (design-build-finance-operate-transfer) model. The MoT intends to award the concession to BITEXCO and a second firm to be selected through an international competitive bidding process.
ADB, European Bank, Spain fund Metro Line No. 5 in HCM City
ADB agreed to contribute $500 million, the EIB 150 million euros ($199 million), and Spain 200 million euros ($265.5 million), for the first stage of the project to build a 8.9 km section of Metro Line No. 5, which will link Saigon Bridge in Binh Thanh district to Bay Hien intersection in Tan Binh district.

This is the third metro route in the city. The other two are Metro Line No.1, running from Ben Thanh market in District 1 to Suoi Tien tourist park in Thu Duc district, and Metro Line No.2, which links Thu Thiem New Urban Area in district 2 to An Suong bus station in District 12.

Construction on Metro Line No. 5 is scheduled to start in 2015 to link the Metro Line No. 1 (construction began in 2012) and Metro Line No. 2 ( construction to start in 2014).
Vietnam's Textile and Garment Machinery Fair, Oct 24-27
at the Tan Binh Exhibition and Convention Centre (TBECC) will provide textile enterprises in Vietnam information regarding modern machinery and equipment, as well as find raw material suppliers. Nearly 200 companies participating from 12 countries, such as China, Germany, Hong Kong, India, Japan, Korea, Pakistan, Singapore, Taiwan, Italy, the US and Vietnam. With the TPP free trade agreement to be concluded this year, there ia a lot of interest in developing supporting industries for Vietnam's apparel industry, to benefit from duty-free exports to the U.S. and other TPP member countries.
ADB launches new mobile app giving latest economic, social data
The Asian Development Bank (ADB) has launched a new app bringing the latest macroeconomic and social data on Asia and the Pacific directly to mobile devices. The AsiaData mobile app gives free access to a full range of macroeconomic and social indicators, including economy and output; money, finance, and prices; people; globalization; transport, electricity, and communication; energy and environment; and government and governance.
Increasing Risks to Local Currency Bonds: "tough times certainly lie ahead"

Local currency bond markets are still expanding but risks are rising with tighter US monetary policy, slower economic growth in Asia, and persistent capital outflows. "Tough times certainly lie ahead, The challenge will be to ensure the region can cope with higher borrowing costs and falling asset prices, which could hurt corporate balance sheets and dampen economic growth." Emerging East Asia has witnessed an outflow of funds since the May 22 remarks of US Federal Reserve Chairma that US monetary policy could soon be tightened. A slower growth outlook for the region has also contributed to capital flowing out.
Vietnam's new rules on foreign workers [work permits]
The recent tightening of regulations on foreign workers, which involves even more red tape, is likely to exacerbate the already dire human-resource situation facing the corporate sector, experts warn.

A decree to take effect on November 1 superseding an earlier one will continue to make it incumbent on employers to prove that they require foreign workers and that Vietnamese cannot replace them.

One bizarre provision in the decree is that it enlarges the category of foreign workers exempt from obtaining a work permit, but then requires them to apply for a certificate saying they do not have to obtain one.
Vietnam has 131.6 million mobile phones, 4.8 million broadband internet users
and 9.5 million landline subscribers by the end of 2012, according to the 2013 Vietnam Information & Communications Technologies White Paper. In 2012, IT industries earned about US$25.5 billion, representing a year-on-year increase of 86.3 percent, while postal services' turnover reached almost US$274 million, up 11.15 percent over the 2011's figure.
U.S. Textile Plants Return ... thanks to automation technology
American manufacturing has several advantages over outsourcing. Transportation costs are a fraction of what they are overseas. Turnaround time is quicker. Most striking, labor costs aren't that much higher than overseas because the factories that survived the outsourcing wave have largely turned to automation and are employing far fewer workers. Monitoring worker safety in places like Bangladesh, where hundreds of textile workers have died in recent years in fires and other disasters, has become a huge challenge. These trends are changing the American textile and apparel industries.
Ashley Furniture Industries to build another factory in Binh Duong, expand into retail sales with Vietnam partner
Ashley Furniture Industries CEO Todd Waneck visited Ho Chi Minh City and Binh Duong to discuss the possibility of opening another factory in Binh Duong, as part of its plan to expand out of China and raise its employment in Vietnam from 4,000 at present to 10,000 workers by 2015. He has worked with Pho Xinh CEO Duong Quoc Nam on a new plan for bilateral cooperation. A distribution centre for Ashley products will open in 2014 with a chain of home furniture stores in Pho Xinh supermarkets across Vietnam.
A new, more diverse, globally competitive industry. "Still Standing" is a fascinating look at a few NC souls who decided not to buy into the idea that their businesses had no future. From Weaverville to Lumberton, a handful of NC's entrepreneurs kept their companies going through the worst industry downturn the state had ever seen. Key role of the NC State University College of Textiles, the world's leading textile college, providing global education, training, and research, all about textiles, from molecule to market.
The AmCham Member Discounts Program is provided as a Membership Benefit. It serves as a mutually beneficial opportunity for both AmCham Members and AmCham Discount Partners. Members must present their AmCham Membership Card to receive special, privileged discounts offered by AmCham Discount Partners. A listing of discount offers is available in the annual Membership Discount Handbook (hardcopy) and on the AmCham website