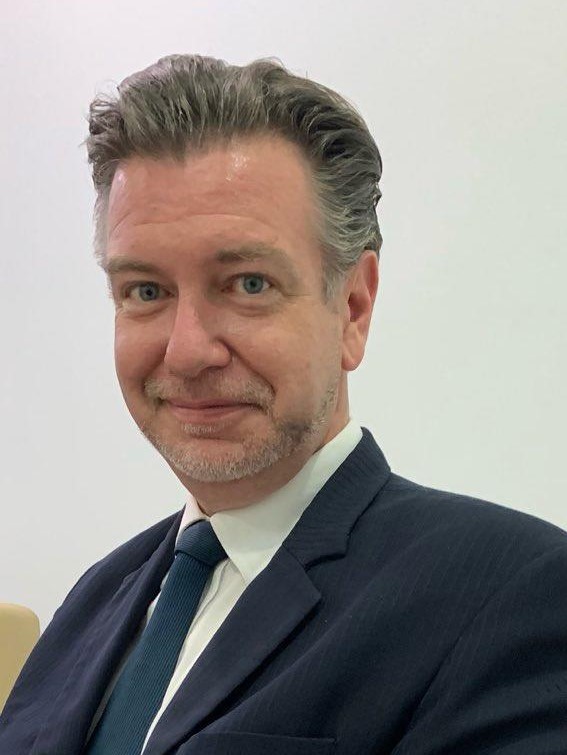 Chris Vanloon
CHAIRMAN, General Director, Riverside Tower Commercial Center
AmCham Vietnam
Read more
Chris Vanloon first came to Vietnam in 1998 when the Furama Resort Danang opened, the first five-star resort in the country. After leaving Furama, he moved on to Property Management in Hanoi and Ho Chi Minh City, working as a consultant and later becoming the Head of Property Management in Hanoi for Chesterton Petty (later merged and rebranded as Savills). He built up a portfolio of projects for Chesterton, from high-end luxury apartment buildings to mixed-use commercial properties. He also worked heavily in development advisory, reviewing land usage plans, and collaborating with project owners to assist in design layout and functionality of several buildings in the Hanoi skyline today.
Chris stepped away from property development and became the Director of Northern Operations for Destination Asia. In this role, he oversaw the daily operations of high-end luxury travel and incentive business, and spent a great deal of time travelling to Europe, the United States, and Canada, to promote Vietnam as a destination for foreign travellers.
Returning to property, Chris helped start New Peaks JSC, where he was the Managing Director overseeing the establishment of the company and its direction in areas of property development and advisory. At the same time, Chris helped found the property services company Viethomecare in Da Nang. Then, Chris became the General Director for Indochina Riverside Towers and Riverside Tower Commercial Center in Da Nang.
Chris has a background in Management and Marketing from Boston College. He served in the United States Navy. Chris' diverse background in Vietnam and passion to develop Da Nang allows him to contribute unique strengths to AmCham Vietnam and its members.
Dr. Kasia Weina
VICE CHAIR, Co-Founder, Director, Evergreen Labs
AmCham Vietnam
Read more
Dr. Kasia Weina has extensive experience and education in research and project management. She has a bachelor's in biology and chemistry from the University of Wisconsin-Milwaukee, an MS in pharmaceutical drug discovery from the University College London, and a PhD in Molecular Biology (cancer and stem cell research) from the University of Heidelberg, Germany.
Kasia has worked in laboratories in different countries, including the Great Lakes Water Institute, University of Wisconsin-Madison (NIH), a biotech firm in the Cambridge area, and the German Cancer Research Center in Heidelberg, Germany. After her PhD and a Postdoc period, she pivoted her career to sustainable development and social entrepreneurship in Asia and frontier markets. In 2015 she co-founded her first startup focused on designing and producing eco-friendly products in Hong Kong, before moving to Vietnam in early 2016 to co-found Evergreen Labs.
As the director of Evergreen Labs (a solution-driven social and environmental project, development organization, and social venture builder), Kasia oversees daily operations, including idea validation and innovation and technology within the experimentation branch, while applying a scientific approach to sustainable business development. In the past five years, she has co-developed two social business spinoffs and grown the advisory branch. To date, Evergreen Labs has worked and scaled innovations in Vietnam, Myanmar, Lao PDR, Indonesia, and Thailand. Kasia focuses on: solid waste management, agriculture value chain, and sustainability management. She has managed projects for a variety of notable clients including ADB, MBI, IDH, GIZ and IUCN.
Kasia has published 10 papers in international journals, co-authored work with UNDP, and has been featured in South China Morning Post. In 2020 she received the University of Wisconsin-Milwaukee's Graduate of the Last Decade Award. Kasia still supports labs in Germany with research paper publications in peer-reviewed journals and has supported research projects at VN-UK University of Danang, Vietnam.
Vu Nguyen
VICE CHAIR, COO, Lovepop Vietnam
AmCham Vietnam
Read more
Vu is an HR professional and qualified senior facilitator. He started his career in HR Consulting Business as a trainer with PwC, qualifying as a senior facilitator in a wide range of professional skills and spending a number of years in the corporate world with renown organizations, working as a Senior HR Manager and Head of HR. Vu reached the position of HRD and the Deputy Head of Lovepop VN, using his Business management expertise to provide business unit leaders with business best practices, consulting to help them maximize business performance through people, processes and project management.
After working for a number of years for large organizations such as PwC, Unilever VN, Holcim VN, Hoffmann-La Roche, Bosch and LDF it became very clear to Vu that the basis of genuine business success lies in the development of people. Having discovered his passion for developing people and business management as a means to create genuine innovative business growth, Vu qualified in business coaching, organizational development and HR and business management Consulting, and now assists organizations in building their talent management capabilities and organizational development activities, through working with senior leaders to measure, assess and develop their talent and business processes.
Vu holds a MBA degree from University of Brussels – Solvay Business School and is accredited in delivering many other coaching and personal leadership programs
Craig Meadows
SECRETARY, Director, DDP Projects
AmCham Vietnam
Read more
Craig Meadows received his education in architecture from Rice University in Houston, Texas. He first came to Vietnam in 1995, bringing skills to assist with the masterplan and setup of P&G's first facility in Vietnam. He also worked on one of the country's first golf course residential communities. After almost 3 years in HCMC, he left Vietnam for further project training throughout the world. He went into field Project Management, helping to design and manage portions of industry facilities such as IBM (Vermont) and Kodak Headquarters (China), as well as hospitality resorts such as Four Seasons in the Bahamas, and Camana Bay in Cayman Island. He also was involved in the setup and construction of the new US Embassy compound in Jamaica, both as a field architect and general liaison with OBO for their security protocol measures. 
Craig returned to Vietnam in 2009 as the Design Manager for the new Hyatt Regency Resort in Danang, working directly for Indochina Capital. After being involved with the project for a few years for design management, he then became the General Director of the resort. In this role, he was responsible for the overall completion of their additional condominiums and the initial stages of operations and residential management, in addition to working as the liaison between Indochina Capital and Hyatt directly.
In 2014, Craig joined forces with a business partner as a co-director of DDP Projects Vietnam, Ltd. They specialize in masterplanning, design and PM services for the development of large scale tourism, entertainment and hospitality projects, helping to design and develop projects throughout Vietnam, such as BaNa Hills, Asia Park, etc. Their combination of international design expertise and local Vietnamese architects enables the DDP team to deliver projects with international characteristics and standards, that are also sympathetic to the Vietnamese and Asian cultural requirements.
Craig has now lived in Danang since 2009, making it his new home, and thus has developed a passion for ensuring the continued development of Danang and the central coast of Vietnam in general.
Luke Treloar
TREASURER, Partner, National Head of Strategy Group and National Head of Healthcare and Life Science, KPMG Vietnam
AmCham Vietnam
Read more
Luke is a career KPMG strategy consultant with extensive Emerging and Frontier Market experience. Throughout his consulting career, he has been responsible for designing, developing, and implementing high-profile, profitable, and mission-critical solutions for global Fortune 500 clients. This has included market entry and expansion strategies, acquisition target analysis, operational turnarounds, regulatory and risk management, restructurings, and market exits. Luke is the co-chair of the AmCham Healthcare Committee, the Partner in Charge of Strategy Consulting for KPMG Vietnam and Cambodia, and runs the firm's Healthcare and Life Sciences practice.
Ciprian Bota
Director of Operations, Universal Alloy Corporation Vietnam
AmCham Vietnam
Read more
Ciprian currently leads the manufacturing operations at Universal Alloy Corporation Vietnam, a company of Montana Aerospace AG group. UACV had the groundbreaking ceremony for its Da Nang facility in March 2019 and has been in operation since January 2020. UACV provides the aviation & aerospace industry with aluminum alloy components.
Ciprian has over 13 years of experience in Aerospace manufacturing industry and participated in leading and developing fast growing projects in Europe, US California, US Georgia and currently in Vietnam ASIA. As a Director of Operations, Ciprian oversees daily production process with extensive involvement in continual improvement activities and business expansion, sharing a high passion for teams and people development.
Under Ciprian's leadership, UACV has achieved significant milestones and progressively becoming a benchmark plant in the aerospace manufacturing. The project has been highly valued by the Da Nang authorities for its completion commitments and being ahead of the scheduled targets. Da Nang authorities have highlighted the success of UACV's project to attract more international high-technology manufacturing investment in Danang.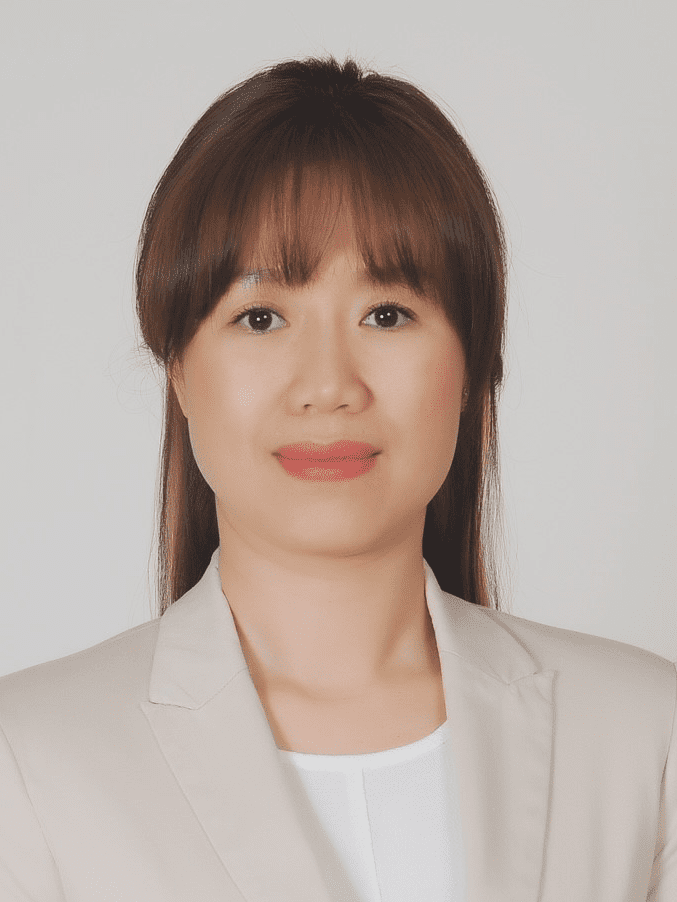 Gialai Nguyen
Director Of Business Development, RSM Vietnam
AmCham Vietnam
Read more
Gialai is a branding and professional services consultant with more than 20 years' experience driving success for global companies in Vietnam helping them understand and connect more closely with their customer base and develop business winning strategies to penetrate and grow their share of the local market.
After graduate of HCMC University of Education, Gialai continue to pursue and develop her career eventually rising up to be the head of marketing for technology companies such as Canon and Acer, helping them grow into market share segment leaders.
At Canon, she was responsible for marketing the whole portfolio of Canon products working closely with distributors and marketing agencies ensuring the brand was always top of mind leading to continued market share grow which maintained their leadership position.
Seeking a new challenge, she moved to Acer and drove their notebook business from 5th in the market to become market share leader in Vietnam by working closely with Microsoft and Intel to develop integrated marketing campaigns which elevated the brand positioning and introduced a new generation of products and technology. The success of this initiative led to her receiving the top regional marketing award from Acer and Intel.
After gaining additional knowledge and experience she returned to Da Nang as the lead business consultant in professional financial services establishing the Central Region business for KPMG and now RSM.
Tri Tran
Director, APU Educational Development Group
AmCham Vietnam
Read more
Tri Tran serves as Director for APU Educational Development Group, bringing over 15 years of experience in education management, strategic planning, financing, and proactive community engagement. As a founding member of APU's first campus, he has since spearheaded the organization to encompass five separate schools across multiple locations, from Ho Chi Minh City to Da Nang. An environmentally-conscious citizen, Tri has also driven the creation of two greenfield projects, reflecting his tireless commitment to promoting equal opportunities for all.
Beyond his passion for education, Tri brings a decade of commercial real estate and capital markets expertise from the United States, having facilitated and managed over $4 billion worth of transactions and project developments. His roster of clients include global institutions such as Blackstone, JP Morgan, Goldman Sachs, and a multitude of diverse institutional investment funds and family offices.
Tri's three abiding passions are family, education, and community. His daughter motivates him to become his best self; his work motivates him to reach the apogee of educational development; and his community commitments motivate him to create the best possible world for his family, students, and young adults to not just survive, but also thrive.
Tri holds an MBA from the University of Washington and a bachelor's degree from the University of California Los Angeles. Bringing experience from both academia and the corporate and investment world, Tri is determined to enhance the range and reach of his work through AmCham.