Event Description
As the COVID-19 outbreak continues, we know many of you are facing legal issues with respect to force majeure clauses in contracts, and employment and labor obligations.  Join this Business Intelligence Briefing with AmCham legal experts either virtually to ensure you and your company are prepared.
Panel discussion with Co-Chair of AmCham Vietnam-HCMC Legal Committee and Managing Partner at Baker & McKenzie Fred Burke; Co-Chair of AmCham Vietnam-HCMC Legal Committee and Senior Associate at Mayer Brown (Vietnam) Orsolya Szotyory-Grove; and Hang Nguyen, Partner at Baker & McKenzie.
To get you started, a list of basic legal tips for preparing your company:
Make a Plan:  Assess how your business (including your customers, counterparties, creditors and investors) may be impacted if your supply chains, service providers, contractors, transportation and logistics systems or internal staffing are disrupted.  Assemble a team from the key departments of your company, including production and operations, accounting, legal and HR, to provide feedback.  Document your findings and plan ahead.
Review Contracts:  Review your contracts to understand how to address these disruptions, and whether there are steps you can take to mitigate these impacts and manage your risks.  Don't forget contracts that are currently being negotiated or approaching their expiration date.
Identify Key Provisions:  Review penalty provisions and force majeure clauses with your legal counsel to understand whether these may be invoked and how.  Understand whether there are any notice requirements and, if any, the timing.  Pay special attention to the governing law of the contract and the termination and dispute resolution provisions.
Manage Communications:  Consult with your legal counsel before speaking with your customers, suppliers or creditors.  Identify who within your company is authorized to make decisions and speak with clients. Consider confidentiality requirements (contractual or otherwise) before making public statements, including on social media.
Document Changes:  If you agree to amendments or extensions to contracts, make sure these are correctly documented and approved.
Insurance:  Contact your insurance provider to understand your policies and coverage.
Equity Transactions:  Consider whether changes in the business or operations may impact the contractual representations and warranties.  Review the material adverse change clause to understand whether this may be exercised and, if so, how.  Account for any delays as your deal approaches closing.
Employees:  Review your internal labor regulations and policies on sick leave, remote working and employee travel.  Consult with your legal counsel before making decisions regarding salary cuts or employee terminations.
Cost
Online attendee: AmCham Members VND 200,000
We will send you BlueJeans invitation via email.
Reservations/cancellations must be received by 24 hours before the event, and must be made on-line or by email. We are unable to accept reservations/cancellations by telephone.
Speakers

Mr. Fred Burke
Baker & McKenzie Vietnam
Fred has been active in AmCham in Vietnam since it was first established in 1994. He served as a member of the Board of Governors from 1995 – 2003 and was Chairman in 1997. After a hiatus of four years, he was re-elected to the Board in December 2007.
Before coming to Vietnam in 1991, he served as the Secretary and Member of the Board of the American Chamber of Commerce in Shanghai, China.
Fred is Managing Partner of Baker & Mckenzie Vietnam, with Practice Areas: Mergers and Acquisitions, Project Finance, Foreign Investment & Securities, Financial Services, Real Estate, Construction/Projects, Taxation, International Trade & WTO, International Employment, Intellectual Property & Technology Transfer and Dispute Resolution. Baker & McKenzie's international ties are complemented by strong roots in Vietnam, and helps bridge cultural and linguistic gaps which can stand in the way of success in international business.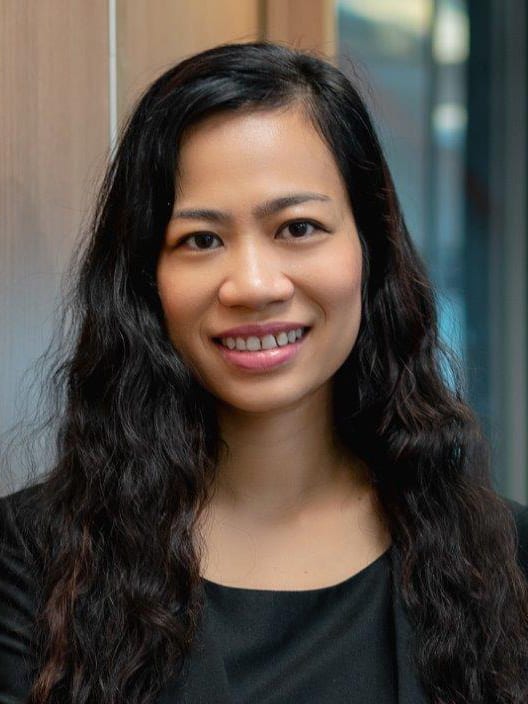 Hang Nguyen
Baker McKenzie (Ho Chi Minh City)
Nguyen Thuy Hang is a Partner in Baker McKenzie's Ho Chi Minh city office. Her practice focuses on Employment and Labor, Compliance and Investigation, Corporate Restructuring and Reorganization, and general M&A. She is one of the few Vietnamese lawyers dually admitted to practice law in New York State and Vietnam. Ms. Nguyen has been assisting in various compliance investigation and advice. During her 13 years with Baker McKenzie, she has worked in the Vietnam, Barcelona and London offices. Ms. Nguyen is a Governor of the Board of Governors of American Chamber of Commerce, Ho Chi Minh City Chapter, and chairs its HR Committee.
Ursula Szotyory-Grove
Mayer Brown JSM
Ursula has been an active member of AmCham Vietnam for over ten years, and currently serves as Chair of the Legal Committee.  As Legal Chair, she focuses on conveying the needs of the American business community to the Vietnamese government and prepares position papers, works with the Vietnamese Business Forum, and meets with members of the United States government on trade initiatives. Ursula has represented the AmCham Legal Committee in various seminars and meetings with Vietnamese government officials, and most recently attended the 2017 APCAC Doorknock in Washington D.C.
Ursula has had a long relationship with Vietnam – her family lived in Hanoi and Ho Chi Minh City for several years, and Ursula permanently moved back to Vietnam in 2007 to work as an Associate for Russin & Vecchi.  She is currently a Senior Associate at Mayer Brown JSM Ho Chi Minh City. Her practice areas include foreign investment, mergers & acquisitions, financial services, and anti-corruption and FCPA. In her spare time, Ursula does volunteer interviews in Vietnam for her alma mater Princeton University.