REGISTRATION GUIDELINE
Virtual and physical participation are available.
For physical attendees, please register in advance to reserve your seat.
For virtual attendees, please register to receive the Zoom link.
While no organization wants to believe that sexual harassment at work is an issue happening at their workplace, the sad reality is that sexual harassment of different forms is widely prevalent today. When a workplace is infected with discrimination and harassment, everyone suffers.
To lay the legal groundwork for a safe and healthy work environment, Vietnam 2019 Labour Code stipulates that sexual harassment is prohibited in the workplace. It also includes some relevant regulations which for example give employees who are victims of sexual harassment the right to unilaterally terminate their labour contract and the labor law also allow for company to dismiss the accused who violate the sexual harassment guideline. On the other hand, termination and dismissal of employees are highly regulated under Vietnamese law.
AmCham Vietnam in Ho Chi Minh City would like to invite you to a seminar conducted by an esteemed panel of legal expert and HR and Business Directors who will share legal regulations and best practices to identify, investigate, manage and prevent harassment of all forms at the workplace, with special focus on prevention of sexual harassment at work.
AGENDA
8:30 AM
Registration & Refreshment for physical guests
8:45 AM
Check-in for virtual guests
9:00 AM
Welcome remarks from AmCham Vietnam
9:05 AM
Legal regulations on prevention of sexual harassment in the workplace

Speaker: Ms. Hang Nguyen, Partner, Baker McKenzie

9:40 AM
Group discussion

Group 1: How to identify sexual harassment in your workplace

Facilitator: Ms. Yen Pham, Intel HR Director

Group 2: What is the most important procedure to respond sexual harassment?

Facilitator: Ms. Phuong Nguyen, Dow Chemical Business Director

Group 3: What are the most important skills person in charge need? (for virtual attendees)

Facilitator: Ms. Ha Dang, Respect Vietnam Founder & Strategic Advisor

Group 4: What is the key driver of a sexual harassment-free workplace? A good anti sexual harassment policy or organisational culture?

Facilitator: Ms. Hang Nguyen, Baker McKenzie Partner

10:00 AM
Reconvene and Share Takeaway by each group

Panel discussion

10:15 AM
Q&A
10:35 AM
Event ends
COST
Physical attendees

AmCham Members: VND 650,000

Non-members: VND 800,000

Virtual attendees

AmCham Members: VND 300,000

Non-members: VND 450,000

Reservations/cancellations must be received by 24 hours before the event, and must be made on-line or by email. We are unable to accept reservations/cancellations by telephone.
SPEAKER & PANELISTS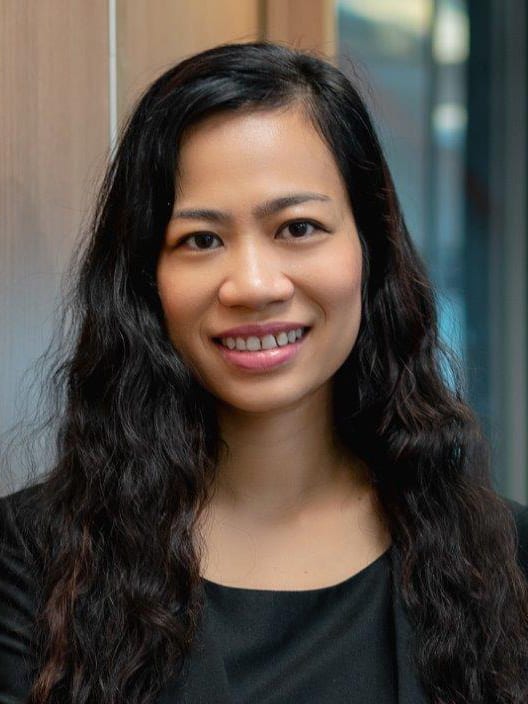 Hang Nguyen
Partner, Baker McKenzie Vietnam
Nguyen Thuy Hang is a Partner in Baker McKenzie's Ho Chi Minh city office. Her practice focuses on Employment and Labor, Compliance and Investigation, Corporate Restructuring and Reorganization, and general M&A. She is one of the few Vietnamese lawyers dually admitted to practice law in New York State and Vietnam. Ms. Nguyen has been assisting in various compliance investigation and advice. During her 13 years with Baker McKenzie, she has worked in the Vietnam, Barcelona and London offices. Ms. Nguyen is a Governor of the Board of Governors of American Chamber of Commerce, Ho Chi Minh City Chapter, and chairs its HR Committee.
Yen Pham
HR Manager, Intel Products Vietnam
Yen Pham is the Human Resources manager at Intel Products Vietnam, she has more than 22 years experiences in HR, Yen specializes in HR roles in Manufacturing, focus on employee engagement and Employee relation. She has a strong believer in the power of positive thinking in the workplace.
Phuong Nguyen
Country Business Development Manager, Dow Chemical
Nguyen, Kim Phuong is Country Business Development Manager and Human Resource Partner for Dow Vietnam LLC.
Kim Phuong joined Dow at end of 1996 where the company first established the Representative Office ("RO") in Vietnam and has since held a number of roles in functions and be a member of Country Leadership Team. She was appointed Country Human Resource Manager from 2008 and Chief Representative of Dow Chemical International Ltd Rep Office in 2009 till 2018 when RO transformed to LLC. From 2017 September, she was assigned Country Business Development Manager for Dow Vietnam LLC. In July 2019, she takes additional role of Country Human Resource Partner in Dow Vietnam.
Kim Phuong started her career at Dow when she hasn't graduated from University and has been an active contributor in establishment and development Dow legal entities in Vietnam including RO, Manufacturing and LLC. From April 2019, she was invited to be Vice-Chairman of AmCham Human Resource Committee in supporting and promoting HR activities within AmCham HR community
Kim Phuong graduated from Maastricht School of Management, Netherland with Master Degree in Business Administration, major of Strategic Management and Ho Chi Minh University with Bachelor degree in Business Administration.
Ha Dang
Founder and Strategic Advisor, Respect Vietnam
Ha Dang is the Founder and Strategic Advisor of Respect Vietnam, a technical organization that has been at the forefront of mindset transformation in people development & organizational excellence in Vietnam & in the region.
She is also the Co-creator of WEATWORK.CO, the organizational-learning & team-aligning platform which is known for turning complicated workplace issues into simple, unique & high-impacting models & initiatives.
In the past 15 years, Ha Dang has been actively participating in policy advocacy in labor & trade linkages in Vietnam's entry into ESG-recognising Free Trade Agreements, where women's rights & economic benefits have been promoted.  Her real-time studies & technical insights are based on organizational interventions that drive leadership & decisions on women's empowerment & their roles in hundreds of workplaces across Vietnam & a few areas in Asia.
During Covid19, she keeps working on simplifying work processes & making better sense of women's roles in keeping their businesses open as well as giving them the digitalized knowledge hub that turns their female voices into better actions.
MODERATOR
Graham Harlow
Management Officer, U. S. Consulate in Ho Chi Minh City
Graham joined the U.S. State Department in 2009 and has worked in Mexico, Laos and Lesotho where he won a Department wide award for outstanding leadership.  Before joining the U.S. Consulate General in Ho Chi Minh City Graham worked in Washington DC for the East Asia Pacific Bureau.  Prior to joining State, he and his wife met as Peace Corps volunteers in Uzbekistan and worked in disaster relief in in Darfur, Sudan and Banda Aceh, Indonesia.
Graham started his career working for Steven Spielberg. During the years of movie marketing, Graham received his MBA from the University of Southern California.