To establish best HR practices in Vietnam as relates to providing information regarding the employment situation in Vietnam
To publish its findings as a guide to all member companies
To exchange information, share knowledge and experience to help each other as well as obtain information from members of other AmCham Committees
To keep members updated on the latest and relevant government regulations and policies as relates to labor practice
To interact with other AmCham Committees and respond to their information request
To add membership value by being an active resource center on HR-related issues
Leadership Team
Co-Chair
Yen Pham, HR Manager, Intel Products Vietnam
Yen Pham is the Human Resources manager at Intel Products Vietnam, she has more than 22 years experiences in HR, Yen specializes in HR roles in Manufacturing, focus on employee engagement and Employee relation. She has a strong believer in the power of positive thinking in the workplace.
Vice-Chair
Phuong Nguyen, Country Business Development Manager, Dow Chemical
Nguyen, Kim Phuong is Country Business Development Manager and Human Resource Partner for Dow Vietnam LLC.
Kim Phuong joined Dow at end of 1996 where the company first established the Representative Office ("RO") in Vietnam and has since held a number of roles in functions and be a member of Country Leadership Team. She was appointed Country Human Resource Manager from 2008 and Chief Representative of Dow Chemical International Ltd Rep Office in 2009 till 2018 when RO transformed to LLC. From 2017 September, she was assigned Country Business Development Manager for Dow Vietnam LLC. In July 2019, she takes additional role of Country Human Resource Partner in Dow Vietnam.
Kim Phuong started her career at Dow when she hasn't graduated from University and has been an active contributor in establishment and development Dow legal entities in Vietnam including RO, Manufacturing and LLC. From April 2019, she was invited to be Vice-Chairman of AmCham Human Resource Committee in supporting and promoting HR activities within AmCham HR community
Kim Phuong graduated from Maastricht School of Management, Netherland with Master Degree in Business Administration, major of Strategic Management and Ho Chi Minh University with Bachelor degree in Business Administration.
Legal Advisor
Phong Luc, Baker McKenzie Vietnam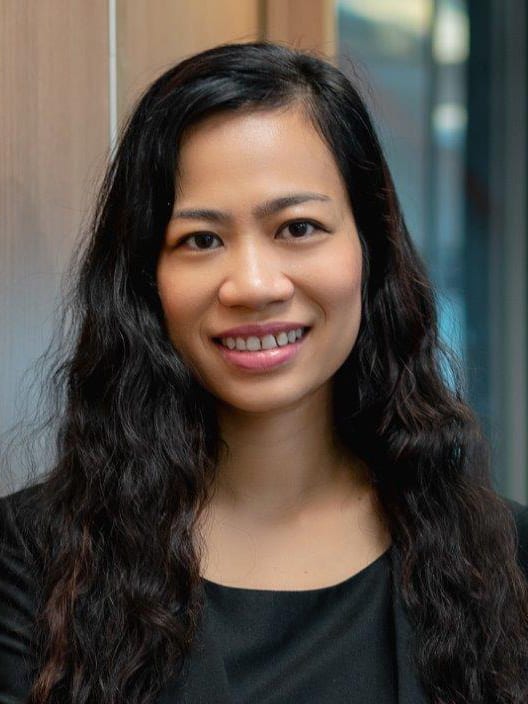 Board Liaison
Hang Nguyen, Partner, Baker McKenzie Vietnam
Nguyen Thuy Hang is a Partner in Baker McKenzie's Ho Chi Minh city office. Her practice focuses on Employment and Labor, Compliance and Investigation, Corporate Restructuring and Reorganization, and general M&A. She is one of the few Vietnamese lawyers dually admitted to practice law in New York State and Vietnam. Ms. Nguyen has been assisting in various compliance investigation and advice. During her 13 years with Baker McKenzie, she has worked in the Vietnam, Barcelona and London offices. Ms. Nguyen is a Governor of the Board of Governors of American Chamber of Commerce, Ho Chi Minh City Chapter, and chairs its HR Committee.
Reference Materials for Members